Archive for the 'Ulrich Family' Category
Celebrating St. Nick and Two Special Sons
Family Traditions:
Because of our German heritage, St. Nicholas' Feast day on Dec. 6th was the start of the Christmas season. The tradition of putting out our socks (or shoes) was always great fun.
Aaron, our son with the label of autism, and Tommy, our son with the label of normal are now 36 and 35 years old. Last post I wrote about how our holiday celebrations are evolving: St. Nick meets Disney Princesses.
Old Traditions
The first year we were married, my mother-in-law Jean, hand-made Christmas stockings for our mantle. Of course, we were living in a small apartment with no fireplace or mantle, but it began a family tradition. You know this was a long time ago because while Tom's sock was a typical crew man-sock, mine was shaped like silk hose plus garter. (Do they even make those anymore?)
To personalize the stockings, Jean lovingly sewed small schoolhouses on both of our stockings because we were teachers, adding a felt wedding ring on mine and a felt set of golf clubs on Tom's. When I was pregnant, she made an "Our Grandbaby" sock for Aaron who was going to be born in December. Later I store-bought some Christmas stockings for both my sons but glued and sewed some Christmasy trim on the socks.
Now a generation later, I captured our family's own Norman Rockwell moment—Isabella pointing to the "Our Grandbaby" stocking on our mantle.
Making New Family Traditions
Lots of families put up Christmas stockings, some find stockings that are personalized with each person's name, or hobbies, or interests like socks for dog lovers, Barbie dolls, sports fans, or ….
But, our family made the old tradition our own by adding a token of some special moment each year on St. Nick's Feastday.
Adding a Memory a Year
Throughout each year, Tom and I look for small tokens and give them to each other on St. Nick's Day.
Vacations and trips were easy. There were always ready-made patches, pins, buttons we could pick up at souvenir shops. Scouts, school events, sporting ribbons and awards also were small and could be easily attached to the socks. We even added some mementos inside the socks, like Tommy's business cards for each new job and Aaron's first pay check. Now the front, back and inside of the socks carry magic moments to remember.
Our socks have become treasured scrapbooks of our lives.
What do you think? Does this tradition meet the test of inclusion+ normalization? Are Aaron and Tommy's socks alike? Age-appropriate? Do these socks also celebrate their individual gifts and interests?
You can see Aaron's Trolley Bus pin from our trips to the Smokies, the pin from Carlsbad Bat Cave, his school bus and Lakota Pin, his prom key chain, his Boy Scout patch from Woodland Trails, a horse pin from Cincinnati Riding for the Handicapped, National Park patches where he hiked with our family…
Tommy has Boy Scout pins, school patches from the cross-country team, buttons of him looking fierce in his junior high wrestling uniform. Tommy also hiked the same easy trails in the National Parks but those patches were not the same accomplishment they were for Aaron. Tommy was proud of his week in Philmont and the more difficult mountain hikes on the Appalachian Trail with his dad…
So both Aaron and Tommy had hiking patches. The difference was the intensity, duration and difficulty of the trails.
Both were proud accomplishments.
Transition
Tommy's wife, Ana, bought Christmas stockings for their first Christmas together. Each year I give them some token to add to their sock. This year, Ana became a United States Citizen. After the ceremony the Daughters of the American Revolution passed out little flag pins. I asked for an extra one, planning to add it to her sock.
Aaron just moved into his new house, I have stockings ready for his first house decorating party, he will get a house key on his sock.
And so the tradition continues:
"The stockings were hung by the chimney with care, in hope that St. Nicholas soon would be there." (Night before Christmas)
Wishing you many happy memories this holiday season.
Keep Climbing: Onward and Upward
Best,
Mary
Comments
I hope you'll share some of your family's holiday celebrations. Is this an idea your family can adapt? Does your family celebrate St. Nick's or have some unique tradition?
Other stories you might enjoy:
Tale of Two Brothers: Sibs of People with Disabilities
St. Nick and the Batman Socks
I shared my story about St. Nick and the Batman socks. I told you I would give the Batman socks to our granddaughter when she went to kindergarten.
Well, as you can see in the picture above, Isabella picked the Batman socks right off our tree, made a face…and a new family tradition began.
As we learn in early childhood and special education, we take our cues from our children, right? Use those "teachable moments."
New St. Nick Traditions
I don't know if Tommy and his family will decide to put Isabella's worn socks on their Christmas tree, but I've been trying to figure out how to continue our St. Nick's tradition of fun plus lessons in diversity, inclusion and building community.
I'm not sure it will work, because two year olds are pretty young to understand sharing, but I'm thinking of giving Isabella two sets of Disney Princess socks for St. Nick's.
One for her, and one to share.
I don't want this to be a "charity" or "pity" model, but rather a gift of joy. I have read research which says giving is the best present you can give yourself.
Charity is tricky. I want Isabella to learn that she is giving a gift. It is something she would like, it is pretty and new (or gently worn), she can try to envision what the new little girl will feel like when she gets it.
If all goes well, this can be our new tradition.
Who doesn't need a new pair of socks?
And even though the Disney Princesses are all young and beautiful, they are from different cultures and had to overcome some diversity, right?
Hopefully, the story of "St. Nick and the Batman Socks" will become a cherished tradition…and will continue to teach about diversity, community building and inclusion. And hopefully, our precious little Isabella will also learn about giving and sharing with others.
Comments:
Want to take bets? How will this little experiement work? Do you have any holiday traditions that promote community building? Do Disney Princesses rock?
Keep Climbing: Onward and Upward
All the best, Mary
Check out these other posts about the Holidays:

Thanksgiving: A song about autism

Kill the Turkeys: Life lessons for people with disabilities.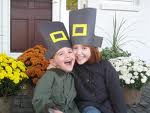 Hi Everyone,
On Thanksgiving, I wanted to thank each of you for being part of our Climbing Every Mountain community.
It's been an exciting experience to meet new friends and connect with people who care about people with disabilities.
More people are subscribing to the "Get Notice of New Posts" in the upper left hand corner of the website. More people are retweeting and sharing the social media love.
Now, there are over one hundred and twenty articles or posts, hundreds of comments, and visitors from over ten countries. Inch by inch…. I've been reposting some of the "evergreen content" but hope to have new articles for the new year.
But sometimes we need to live in the NOW.
The last couple posts have been about dreams for the future (click here), and rants about the past (click here).
So NOW: I want to ask each of you to concentrate on TODAY and the people who bring you joy.
Right Now! Just for today, we accept that everything is just the way it is supposed to be.
Sure, we can begin the climb up the mountain again tomorrow, but for today we can feel good about who we are and the people we love.
This might be considered heresy for an advocate: But there are many wonderful things we don't need to change.
I am so thankful for my husband Tom, who even though he thinks there are only space aliens on the web, he still loves me. After 46 years he is still my best friend.
I also want to thank my wonderful children and family: Aaron, Tommy, Ana, Isabella and Vivian–I hope I haven't embarrassed you too much. You do give me amazing memories and stories and teach me what life is all about.
Gift: A Song about Autism
It is hard to always look at "the silver lining," see "the sunny side" or "the glass half full." So, on this Thanksgiving Day, give yourself a gift and "listen to the music."
Through My Eyes is a song about what it feels like to have autism. I thought this was beautiful and hope you will too. Enjoy!
Happy Thanksgiving.
Keep Climbing: Onward and Upward
All my best, Mary
Here is one of our most popular posts. Relax and make an individualized ENJOYMENT plan for your best holiday ever.
Mary
Mom's I.E.P. for the Holidays: Individualized Enjoyment Plan
Want to enjoy the holidays?
Of Course.
Easy as I.E.P.
Don't laugh. I.E.P.'s were developed because they are good planning tools. Some people are intimidated or challenged by the I.E.P. in Special Education. One way to demystify the I.E.P. process is to use it in our everyday lives. So, stick with me for a minute while we look at how this can work in real life.
Let's use the Individualized Education Plan to create a holiday planning guide.
The first part is to create your Dream Plan of what you want. Then we plug in the basic parts of the I.E.P.: Evaluation, Annual Goals, Short term objectives, Related Services, Placement, and circle back to the Evaluation for the next I.E.P. for next year.
Dreaming of YOUR perfect holiday
Everyone's perfect holiday looks different: Grandma's turkey feast, or make that a roast goose, or Uncle Bob's ham and sweet potatoes, or a vegetarian, or Kosher, or vegan, or gluten-free …
Everyone has different expectations, traditions, time and money constraints. So forget the Women's magazines, forget what your Mother-in-law wants, forget what happens on the Food Channel and Martha Stewart show.
We don't care about "Everybody."
The beauty of the I.E.P. is it is individualized. It is for You. Not your mother, your children, your boss…YOU! This is YOUR moment, your freedom, just YOU–what do you want?
Action Step 1: Visualize a Dream Holiday
Take a deep breath and picture a smiling yourself surrounded by your favorite people, doing what you really want to do. Ahhhhh.
Are you skiing down a mountain? Are you sitting by the fireplace listening to Bing Crosby? or Lady Antebellum? ….
What would make this a joyous holiday for you–with just the right balance of work and relaxation?
What were the strengths and weaknesses of previous holidays?
Do you want to start any new "You" traditions, new family traditions?
Define your dream plan (see related post)
Feel empowered to do it YOUR WAY. This is your holiday gift to yourself. You deserve it!
Don't you feel better already? This holiday is going to be the best.
Dream Plan:

1. Take a sheet of paper and fold it into four squares: Wants, Needs, Likes, and Dislikes.

2. Fill in the boxes based on YOUR Individualized choices.

If you are feeling pressure because others are trying to get you to do something you don't want to do, be polite but tell them to make their own IEP. 🙂 Empower yourself! I know this is hard for me and most Moms.

3. Circle your five top priorities and they will become your goals.

For example: Want live tree. Need family to be together for dinner. Loved shopping with Aunt Ruth. Hated the last minute rush….

One Priority goal: Need family to be together for dinner.
Making a decision is the first step. What do YOU want? What would bring YOU joy?
EVALUATION:
Since there is no standardized tool to measure the
holidays–no HFA (Holiday Fun Assessment) or HQ (Happiness Quotient)–we will create an informal evaluation tool based on ecological assessments.
GOALS:
–
LONG TERM GOAL I: To have a traditional, homemade turkey dinner with family members on Christmas Day.
Do we want to raise the turkey and grow the corn for the stuffing? Serve the strawberry preserves from your summer garden? Do we want to skip the preparation and order in? Or go out to eat? So many choices?
If we decide to keep this as one of our goals, then we must break down our long-term goal into measurable, observable steps.
Mom decides she wants to cook the Christmas dinner and eat at home.
SHORT TERM OBJECTIVES:
"Short term objectives are merely small steps that enable us to get from where we are now to where we want to be by a certain date."
A. Mom will finalize the menu by December 10.

B. Mom will make the list and complete the shopping by December 15.

C. Mom will prepare the dinner by December 25.
Each of these short-term objectives can be "task analyzed" and broken down into smaller parts.
We know these are important steps to reaching our goal so they must be completed with 100% accuracy. (75% completion of the meal may leave some family members hungry.)
Goal Two:
LONG TERM GOAL II: To have the gifts wrapped and under the tree by December 24.

SHORT TERM OBJECTIVES:

A. Mom will purchase all supplies by December 10.
B. Mom will supervise the gift-wrapping by December 15.

Task Analysis example:

Mom will supervise:

1. Billy will cut the paper.

2. Dad will wrap and tape the gifts.

3. Susie will add the bow.

4. Tommy will place the presents under the tree.
Notice in the Task Analysis, family members with different skill levels can all partially participate.
RELATED SERVICES:
—"Developmental, corrective and other supportive services to enable you to reach your goals."
To achieve Goal IC –"Mom will prepare the food by December 25"—Mom will need the following supportive services:

Consultant: Grandma has the expertise to bake and bring perfect pumpkin pies.

Consultant: Aunt Jane will come early to help in the kitchen.

Community Resource: We will purchase the local bakery's famous dinner rolls.
PLACEMENT:
Now that we have written our IEP we must determine the least restrictive environment for accomplishing our goals.
We could cook and wrap the presents at Aunt Sara's and bring
everything home, but to meet Mom's goals on this particular IEP, her own home is the least restrictive environment.
Remember any IEP can be revised or modified at any time. For instance, if Paula Deen wants to invite my family for a holiday dinner, I would change these goals in one butterfat minute.
Happy Holidays
I hope using the I.E.P. process not only makes it easier to understand, but I hope it can be a tool for you to have a magical holiday season.
Well, what do you think?
1. Do you better understand the IEP process?
2. Would this process be useful for everyone?
3. Does anyone raise turkeys?
Keep Climbing: Onward and Upward
All my best,
Mary
Other posts you might enjoy:
Celebrating St. Nick and two special sons.