Posts Tagged 'parents of people with disabilities'
Helen Otten, my mom, died April 3 at the age of almost 93. I'm posting this in her memory. I'm also reminded of the importance of family.
The twelfth day of Christmas is Jan. 6th–Little Christmas, The Feast of the Magi.
Actually, it's all the Magi's fault. They are the ones credited with giving the first gifts.
Based on the number of people in line at the return desks last week, I'd say many people had problems with their gifts. (Actually I could see Mary and Joseph thinking the gold was useful, they could buy a wagon or better donkey, but what were they supposed to do with Frankincense and Myrrh. Myrrh–really????)
I know it is supposed to be the "thought that counts," but it really is much more. Gifts are a whole cultural phenomenon.
My mother is 89.
Recently she's had hip replacement surgery and has trouble shopping for herself.
Two months before Christmas she told me she wanted slippers. Slippers it is. I don't have to guess her gift. And this is great…EXCEPT
Every day for the next month she would call me on the phone (usually at 6 AM because that is when she wakes up and is thinking about slippers) and define what kind of slippers. They had to have rubber soles so she could wear them outside if she wanted. And this is great…EXCEPT
She couldn't tell me her size. It seems some Large slippers are size 8-9, some Larges are size 9-10. And the manufacture, design, model, production all make a difference.
I went to three different stores and brought her "Pair number one" on Thanksgiving. She didn't even try them on. Which actually made it easier to exchange them, which is great…EXCEPT
She really wanted black. But none of the stores made black slippers. So, I picked out some navy size 8's and 9's and 10's, and some pink (everything she owns is pink) in a size 8-9, and 9-10. And I figured I'd give her a choice. Which was great…EXCEPT
She decided she wanted slippers that weren't slip-ons. "Only the devil would make slippers with open backs" and she has had slippers that covered her whole foot, well–her whole life. And, she thinks she has ugly toes, so–none of those slippers with toe cut-outs. So, I boxed up and returned the slippers. And it was great…EXCEPT
The next three stores didn't have black or whole foot slippers. But they did have navy.
You know where this is going, right?
Yep, I rebought her the same slippers (that she wouldn't even try on) from the first round. She opened them on Christmas and said they were perfect.
So, it makes you wonder.
Was the gift really about slippers at all?
Grandma and the Thong
The picture above is from a previous Christmas. My sister Martha worked in a lingerie store and gave each of the girl cousins a pair of thongs. They thought they were nice. Certainly something practical they could use. EXCEPT
She also gave one to Grandma.
The gift became an urban legend in our family. It brought down the house.
Even though mom didn't even recognize the thong as underwear—it was the shared experience with her grandkids that made it the perfect gift.
Which again makes me wonder about gifts.
Aaron's Christmas Gift and Charity
This Christmas Aaron went to a Christmas Party sponsored by a local non-profit. These are kind folks. Many of the people with severe disabilities are the poorest people in the county and don't even have family members who can give them gifts. So, this is not only a nice gesture, it is an opportunity for these poor souls to get a little something extra.
This year the non-profit got items donated by local businesses to give as gifts. Over 150 adults with disabilities came to the Christmas Party and Dance.
There are so few recreation opportunities, many of the people put on their best clothes and showed up early. Many more wanted to come, but there was little transportation and they depend on staff–who didn't want to bother.
At the party, even though they arrived early, there were only chairs for 100 people. So Aaron and Jack, his roommate, had to stand and hold their coats.
Since Aaron has balance problems, and couldn't understand why he couldn't sit down (people were guarding their chairs) he started biting his hand and pinching others. Not good behavior at a party.
Their staff person made the sensible decision to leave (even more people were coming in the already over-crowded room). Aaron and Jack were each given a "gift bag" at the exit. Which was nice… EXCEPT
The gift bag had a pair of donated slippers. Yea! I would be laughing too, slippers… EXCEPT
The slippers were size 11.
Aaron wears a size 9.
Now, no one with balance issues is safe wearing a pair of slippers two sizes too big. And, unlike my mother, these slippers were charity—donated. So there was no gift card or receipt, most people had no dutiful daughter, family or staff who cared to make an exchange.
And, Aaron couldn't understand why anyone would give him slippers he couldn't use. So he just carried the slippers around the house—making me crazy that good, kind people could be so dumb. After all who is the "intellectually challenged" person here? Did they think they wouldn't notice the slippers didn't fit? Or all people wear size 11?
Is "Just getting something to open" the point? Even if they can't use it?
What is Charity?

If you plan a charitable event and are giving gifts:

Don't

Don't just arbitrarily pass out slippers, or coats, or T-shirts with misspelled words.

Don't give radios with no batteries—because they want to use the radio that minute and staff often won't be bothered with batteries.

Don't give them things you couldn't sell or are broken.

Don't make your interaction a one-time-event.

Do

Do have a party with chairs and refreshments for everyone.

Do get to know people as individuals

Do think about what YOU would want to get

Do think about normalization, age-appropriate entertainment and gifts.

Do think about transportation and staff and family members
Do consider that the shared experience, like Grandma getting the Thong, may be the best gift ever—no excepts.
Keep Climbing: Onward and Upward
All my best,
Mary
Comments:
Okay, best/worst gift stories? Am I just being an ungrateful jerk? What is the role of charity? Is it appropriate to give broken, torn things to Goodwill/charity? Only 258 shopping days until Christmas????
Robert and Martha Perske
Today we heard the sad news that Bob Perske died. He was an advocate who made a difference. I will miss him.
At one of my first TASH (then The Association for Persons with Severe Handicaps) conferences, I heard Bob Perske speak about Hope for the Families. His book, by the same name, helped me make sense of our family's new life as parents of a son with the labels of intellectual disabilities, autism and more.
Bob Perske has been one of the pioneers for people with disabilities and their families. In Parallels of Time Bob Perske is seen pictured with giants in our field. He has written many terrific books including Circles of Friends and Unequal Justice, his current work with people with intellectual disabilities caught in the criminal justice system.
Bob is an amazing minister, speaker, writer and just great person. People with disabilities and their families are fortunate to have him in our lives. Martha, his wife, uses her talent to create pictures which spread joy and a vision of inclusion across the world.
Below is one of Martha's pictures and the introduction to Hope for the Families which I have passed along to my friends, my classes, and anyone who would read it.
Hope for Families of People with Disabilities
Not so very long ago, you and I were conditioned to perceive persons with handicaps as deviants. They were seen as…

Possessed by evil forces

Carriers of bad blood

A drag on the community's resources

The products of illicit sex

Subhuman organisms

Too ugly to be seen in public

Objects to be laughed at

A Group that would outbreed us

People with contagious sicknesses

Sexual monsters and perverts

Children who never grew up

Our parents and teachers conditioned us by what they said—or didn't say—to feel uncomfortable around hose imperfect people. We were led to believe that if we got too close to them, something evil would rub off on us.

Consequently, persons with disabilities were condemned to struggle against TWO handicaps. One was the actual handicap. The other was he additional wounding they received from our prejudices.

Wasn't the handicap itself enough? Why did we have to cripple them further?

Let me offer one theory to explain such behavior:

Once we believed fiercely that the world was becoming better and better.

And in keeping with this belief, everyone was expected ultimately to develop…

A pure heart

A brilliant mind

A beautiful body

A successful marriage

A high-status job

And live in a perfect society.

Then along came a few defenseless persons with obvious physical and mental handicaps. Their presence rattled our plans for a perfect world as a high wind rattles a loose shutter. We didn't like that, and the result was that we could not stand to have them around us.

World War II

Then something happened. One country, in an effort to create a super race, started a world war. By the time it ended, the minds of all humankind were trying to comprehend the terrible things some groups of human beings had done to other groups. All of us tried to understand what had happened in places like Buchenwald, Auschwitz, Hiroshima, Nagasaki, London, Bataan, and Corregidor.

After World War II

After World War II, our belief in the gospel of world perfection began to fall apart.

And, we were reminded of some terrible facts.

All of us have gaps in our bodies and minds.

All of us are unfinished.

Some of us can hide our deficiencies better than others.

None of us will ever achieve perfection.

Those of us who think we are closest to perfection may be most likely to drag the human race to new lows.

Today we do not know whether the world is getting better and better—we only know it is getting more complex.

And yet it is an astonishing fact that humankind's healthy interest in person with disabilities began to mushroom after the Holocaust and the Atom Bomb. One cannot help wondering if there is a connection.
Robert Perske Hope for the Families: Abingdon Press, Nashville, TN.1981. Click here for Robert Perske's website.
Today, advocates in Ohio, Wisconsin, Indiana and other places around the country are asking the legislature to preserve Medicaid and other programs for people with severe disabilities. The crucial support programs our children need to survive are at risk.
Money is always scarce, but as Bob points out, we have made progress in our values and experiences of including people in the community. We have to believe in hope and better futures for our children.
I am reminded of two quotes:
"Those who do not learn from the past are destined to repeat it."
"A measure of a society is how it treats its most vulnerable people."
As parents we understand budget cuts and are even willing to concede progress will be slow, BUT we expect progress!
If you found this interesting you might also like a related article about Remarkable Parents who Never give up.
Keep Climbing: Onward and Upward
All my best,
Mary
What's Your Take?, Be Brave and Share
Do you think our society values people who are different or have special needs? or, are we still just a drain on the system and resources? Do you think people with disabilities have two handicaps?
If you like this, please retweet and share with your community. Thanks.
Related Articles:
Bob Perske| The Song of Joe Arridy
A Comparison of the Service System and the Community
2012 Article on Joe Arridy "Here lies an Innocent Man"
note: Bob gave me permission to print excerpts from his book Hope for the Families.
Clueless Barbie
Some of the major stores are already advertising their holiday toy sales. This made me think of Barbie and her friends.
Some say the Barbie doll was the most influential icon of late 20th century American culture. In fact, she rated no. 43 on the 101 most influencial people who never lived (Click here).
Some say Barbie had it all: perfect body, perfect boyfriend and perfect everything.
Many little girls still think Barbie is the definition of beauty and a great role model, after all she has been a presidential candidate, an astronaut, in the arm services, in the business and entertainment worlds. Barbie didn't even need a phone booth like Superman, all she had to do was change her shoes. In 2009, Barbie brought in $1.2 billion in annual revenue for Mattel.
But in my opinion, Mattel missed a powerful opportunity to be a leader for inclusion and community building–a real chance to make a difference in the world.
Mattel captured the feminist and toy market for "perfect" dolls, but it didn't do as well with the non-white, "non-perfect" market. In the 1980s Barbie went multiracial and Mattel introduced Black Barbie, Hispanic Barbie and other dolls in their International Collection.
But these new "culturally diverse" dolls still had European features, and to me, seemed to be basically the original Barbie in costumes, with darker hair and skin.
Instead of becoming a leader, promoting sensitivity and understanding, Mattel reinforced the dominant cultural stereotype and dismissed the natural beauty of other races and cultures. A lost opportunity for all of us. Certainly a lost chance to teach tolerance and respect for people with disabilities.
In 1997, Mattel ignored even the basic "People First" language (click here) with Wheelchair Becky. When a little girl with cerebral palsy complained, they renamed the doll Share-a-Smile Becky. Most advocates would say, "Becky" would have been enough.
Good intentions aren't enough.
Like many perfect people, Barbie and Mattel didn't get past their good intentions. When everyone learned Becky's long hair got caught in the rungs of her wheelchair, and Barbie's Dreamhouse and expensive cars were not wheelchair accessible, Mattel folded.
Rather than make Barbie's perfect world accessible and promote universal design and inclusion, Becky disappeared from Barbie's neighborhood, er… store shelves.
Who wants to be perfect anyway?
But like many people with disabilities, Wheelchair Becky was resilient and found her own friends and adventures.
Last week someone sent me a web update on what Wheelchair Becky has been doing. Click here to join her for a beer and enjoy her wild ride– with Perfect Barbie nowhere in sight.
(Exaggeration is part of humor and comedy. If the pendulum moves a little too far for your taste, remember this is about making Becky more human. I liked that she is shown as an adult…for good or bad. Attitude and change are not child's play.)
Seeing her here, there and everywhere, the Wheelchair Becky adventures reminded me of the building community activity I did with several classes around the book, Flat Stanley.
photo credit: davidwatterson
Flat Stanley doing it right
Like Wheelchair Barbie, Stanley had an accident that resulted in some physical challenges. But Flat Stanley was also resilient, clever and he uses his unique physical condition to his advantage. Because he can now fit into an envelope he doesn't have to worry about crowded flights and paying extra for luggage.
If you go to the Hall of Fame (click here) you will see Stanley has been in space, to the Academy Awards, to the White House and many exciting places.
In the picture we see Flat Stanley with a new friend in Kenya. Wouldn't it be neat to have a pen pal from the other side of the world? Many teachers and school children think this personal connection is the best way to teach about different life styles and cultures.
The Flat Stanley Project is an international literacy and community building activity for students of all ages, teachers and families.
Check out http://FlatStanley.com for student and teacher testimonials, a phone app, templates for Flat Stanley and other characters including Flat Pilgrim, Flat Santa and the newest Flat Mrs. Claus.
For a history of the Flat Stanley project, click here.
My class used Flat Stanley and other Flat characters like Flat Pilgrim, Flat Santa, and the new one, Flat Mrs. Claus to become pen pals to let the children share their cultures with different people as well as practice their literacy skills.
Literacy and Service Learning Project
One group of preservice teachers was tutoring primary students with learning problems. They made the Flat Stanley Project into a literacy experience and a service learning project. We all donated a couple dollars and sent copies of the Flat Stanley books as well as art materials, disposable cameras and mailing supplies so our pen pal classes could exchange letters and pictures. We even found colored markers and pencils which allowed more diversity in colors and shades of skin tones. We included scissors which could be used by students who were left or right handed.
We paired the students in the literacy practicum from our small college town, with a class in an inner city in Charleston, SC and on an Indian Reservation in Montana. The project was a great success.
Dolls, Books, and People teach about diversity.
Inclusion is a way of life. And it includes Wheelchair Becky, Flat Stanley and yes, even Perfect Barbie.
Comments: What are the lessons of Barbie and Friends vs. Flat Stanley? What could have been different? Can we use toys for social change?
Becky looks like she is going to do some social networking on her laptop. What do you think she would write? What about Flat Stanley and Flat Mr. and Mrs. Claus? And what recommendations do you have for Barbie and other toy manufacturers? Are there some lessons for the holidays? Tell us what you are thinking?
Keep Climbing: Onward and Upward
All my best,
~Mary
This is the second in a series of posts to explain some of the basic ideas of inclusion and normalization.

The first was from one of my heroes Norm Kunc. Norm Kunc| What's Your Credo?

If you find these useful, I hope you will comment and then share them on Facebook, Twitter and your other social media. Thanks. Mary
Words and labels make a big difference in our lives. How you answer this question can make all the difference for a person you love.
"Disability" or "Handicapped"?
Do the words disability and handicapped mean the same thing?
The short answer is NO. Disability and handicapped do not mean the same thing. And the differences are important.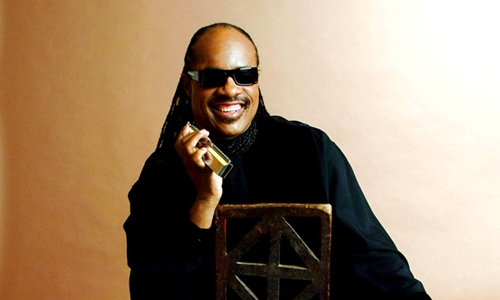 Is Stevie Wonder handicapped?
Does Stevie Wonder have a disability?

"A DISABILITY refers to a reduction of function or the absence of a particular body part or organ."
So YES, Stevie Wonder, who is blind, would qualify as a person with a disability.
A disability is usually a lifelong condition: autism, an intellectual disability (the new term for mental retardation), cerebral palsy, or being deaf or blind….
Does Stevie Wonder have a handicap?
"A HANDICAP is viewed as a disadvantage resulting from a disability that limits or prevents fulfillment."
Does being blind prevent Stevie Wonder from singing or achieving personal fulfillment as an entertainer? NO. So Stevie Wonder, though he has a disability, does not have a handicap.
Does Stevie Wonder need support? Of course. If Stevie Wonder did not have a personal assistant or any of the other modifications and adaptations he needed, then he might be handicapped.
See the difference?
Terrence Parkin swam in the 2000 and 2004 Olympics, winning a Silver Medal for South Africa. Does he have a disability? Yes, he is deaf. Does he have a handicap? Not as long as they add strobe light signals to the usual auditory buzzer to start the race. If however, the committee didn't agree to add the strobe lights, then Terrence would have been handicapped and unable to participate in the Olympic Summer Games. Being handicapped can depend on the attitudes and social construction of the culture.
Disability is socially constructed
Like many people my age, I have trouble reading small print, (Disability). If I lived in a society where there were no books, or it was against the law to teach women to read, it might not matter if my eyesight was as sharp as it was when I was younger. However, in my culture, so many people wear glasses there is no stigma attached to having the disability of poor eyesight. So, I do not have a handicap. If I use a wheelchair and the building is accessible, I can still have a disability, but I can go to the grocery, do my banking… and not be handicapped. (I hope this makes sense. We will talk more about this in a future post.)
Why is this important?
If you or someone you love has a disability, it is not the end of the world. Even though there might not be a medical miracle or cure at this time, the disability is just a disability. No one wants to be different than anyone else. No one wants to have a harder time doing things than other people, but with the right supports it is possible to have a fulfilling and satisfying life, and not be handicapped.
This is a message full of hope. Robert Schuller says, "Look at what you have left, not what you have lost." Physical, Occupational, Speech Therapists, Teachers, Counselors, as well as family members, friends and neighbors can look at their attitudes toward a person with a "disability" and rather than get stuck on something they can't fix, instead spend their energy on creating an inclusive environment that is accessible for all of us.
This is our call to action: We can each think about what we can add, subtract or change to the environment to give a person with a disability the support they need so they will never have to be handicapped.
In the comments tell me what you are thinking. Do you have a story to share? How are you making your child or loved one less handicapped?
Keep Climbing: Onward and Upward
All my best,
Mary
Reference:
Bauer and Shea (1997) Special education: A social systems perspective. Brown and Benchmark: Chicago.p. 12.
————————————————————-
Just learned from Katie Snow of Disability is Natural:
LANGUAGE CHANGE!
Thanks to the hard work of the Advocacy Leadership Network (ALN) of Hamilton County (Ohio) DD Services, the Hamilton County Board of Commissioners officially resolved that "accessible" will replace "handicapped" on all new and replacement signs in the county! ALN, composed of leaders who have disabilities, had previously been instrumental in having the phrase "mental retardation" removed from state laws in Ohio.