Posts Tagged 'Handicapped'
Roommate Needed in Mason, Ohio
Aaron is a great guy who likes other people. He is looking for a roommate.
Aaron is 38 years old. He attended Lakota Schools and is currently in the Goodwill/Easter Seals Day Program in Lebanon.
Aaron likes to go for walks, ride the exercise bike, swim at the community center, go out to eat, listen to music, look at books, baseball cards and get involved in other inclusive activities in the community. He likes to be around other people.
He loves to go on vacations with his family and ride the trolley bus in Gatlinburg. He likes his Sunday visits with his family and playing with his niece. His family only lives a couple miles away.
Aaron doesn't talk with many words, but he finds ways of telling everyone what he wants. He repeats phrases and is noisy which could bother some people.
The ranch house is in Mason, near a local park. It is wheelchair accessible. The home is owned and maintained by the Housing Resource Group of Resident Home, so this will be a permanent residence. Aaron has lived in a house managed by this non-profit for over 11 years and we feel they do a great job. We hope he can live here for the rest of his life.
Aaron has a level 5 Medicaid Waiver which will help pay for the 24/7 staff. He needs a roommate who is also on a waiver or private pay. We are working with our Warren County Board of Developmental Disabilities.
Anyone who has lived with other people knows the importance of finding a good roommate match. Aaron would like a new friend as well as someone who could be part of his extended family.
We would love for Aaron's new roommate to be from the Mason community. We would love if another family would want to share all of our lives, so we could be a support to each other.
Aaron currently has staff who are loving and have known him for many years. They are part of our extended family and have hearts big enough to include another person.
If you know of someone who might be interested, please call me at 513-336-8271.
Comments:
It is difficult to describe Aaron. He is loving and wonderful, but a prospective roommate also needs to know Aaron is noisy and that might be an issue for some people with sensitivity to sounds. So, how can I give Aaron respect and dignity and yet be honest.
Aaron had the same roommate for 13 years. He and Jack are good friends and care about each other. Leaving Jack was one of the hardest parts about moving to a new county. Jack was a gentle man who was older than Aaron. They had their own hobbies and interests, but would go into the community together for shopping, large and small group activities and taking walks with their caregivers. Jack and Aaron had their own way of communicating and respected each other. We can only hope we will find someone like Jack, and as you know, everyone is unique. We ask your prayers.
Any suggestions greatly appreciated.
Keep Climbing: Onward and Upward
All my best,
Mary
Mouth watering?
Don't these chocolate covered strawberries look delicious?
For Valentine's Day, or any day, what about making chocolate covered treats or gifts for the people you love?
Chocolate Covered Fun for ALL AGES and Abilities
Parents, Special Education Teachers, Directors of Day Programs and Senior Centers: Everyone is looking for activities that are fun, age-appropriate, and allow people with all ability levels to participate.
Taking your favorite snack for a chocolate dip may be the answer.
The costs will vary according to the ingredients, but pretzels and marshmallows are cheap. Of course, if you want to go gourmet, hey, yum.
Partial Participation
"Partial Participation is Better than Exclusion from an Activity" (Lou Brown)
Even if the recipe says, "Easy" that doesn't mean every person can do every part of the activity.
For instance, Aaron, my son with the label of autism, wouldn't be able to set the timer on the microwave–but he can certainly dip the pretzel in the chocolate sauce and choose the kind of sprinkles for the decoration.
Aaron can't read the recipe with words, but he could follow the directions with pictures and though he can't drive to the grocery, he can partially participate by picking out the pretzels and chocolate.
When Aaron was in school and had a speech therapist, one of his goals was identifying pictures of grocery items and finding the item in the grocery aisle. When he had a physical therapist, one of his IEP goals was pushing the grocery cart without hitting anyone in the grocery store. (Not a pretend grocery store in the classroom.) When he had an occupational therapist, one of his goals was to hand the grocery clerk the money to purchase the items and put the money back in his pocket. Aaron successfully learned these skills and practiced them every week in his functional community based program and … every time our family went into the community grocery store.
There are lots of things Aaron can do to partically participate in every activity.
When Aaron is part of the group, when he does purposeful, functional activities, he develops self-esteem, he is a doer. He is not just a passive observer. If he is treated as a baby, or as someone who cannot do anything but watch, then he loses his skills and his self-esteem. The people who think they are being nice and helpful to him, are not–they are actually causing him to lose skills/self-esteem.
This is a functional activity because if Aaron doesn't go to the grocery to get the supplies someone else will have to do it.
If Aaron is actively involved in the shopping, the decorating, and gives the chocolate covered pretzels as a gift HE MADE–then this activity becomes much more than an easy activity to fill the day. It can become a learning and social enhancing experience. When he gives Grandma a package of pretzels he made, it is a joyful celebration for everyone. You should see his smile
Be Creative: Lots of Ideas
Dip White or Dark Chocolate Ideas:

Dried Fruit (apricots, raisons…)
Fresh Fruit (strawberries, cherries with stems, apples (whole or slices)…)
Pretzel Rods or any size
Marshmallows
Cookies
Graham Crackers
Candy Canes
Rice Krispie Treats
How to Make Chocolate Covered Pretzels:
Things You Might Need:
Microwave-safe glass or measuring cups
Cooking spray
Bags white and dark chips (12 oz.)
Spoon
Pot Holders
Cookie Sheet
Wax paper
Bag of pretzel rods (12 oz.) or other food
Small candies or sprinkles
You Tube Video Demonstration
Task Analysis or Recipe
Chocolate-Covered Pretzels with Sprinkles

Recipe courtesy Paula Deen for Food Network Magazine
Prep Time: 20 min, Inactive Prep Time: 24 hr 0 min
Cook Time: 2 min; Level: Easy
Serves: 24 pretzels

Ingredients:
• 1 12-ounce package milk chocolate chips
• 1 12-ounce package white chocolate chips
• 24 large pretzel rods
• Assorted holiday sprinkles

Directions:
Place the milk chocolate chips in a microwave-safe bowl and the white chocolate chips in another. Microwave one bowl on high for 1 minute. Remove and stir with a rubber spatula. (The chips should melt while you are stirring, but if they don't, you can continue to microwave for 15 more seconds, and then stir again.) Wash and dry the spatula. Microwave the other bowl on high for 1 minute, and stir until the chocolate is melted.

Dip one pretzel rod into the milk chocolate; use a spoon or butter knife to spread the chocolate about halfway up the rod. Twist the rod to let the excess chocolate drip off. Hold the rod over a piece of wax paper and shake sprinkles on all sides. Place the pretzel on another piece of wax paper to dry. Coat another pretzel with white chocolate and sprinkles. Repeat until you've coated all the pretzels, half with milk chocolate, half with white chocolate, and let dry completely, about 24 hours. (Cover any remaining chocolate with plastic wrap and store in the refrigerator.)

Copyright 2011 Television Food Network G.P. http://www.foodnetwork.com/recipes/paula-deen/chocolate-covered-pretzels-with-sprinkles-recipe2/index.html
All Rights Reserved
Gifts and Favors, Holiday Variations
President's Day, Halloween, Easter, 4th of July, Christmas Variations
Comments:
Does it make sense that an activity as simple as making a chocolate covered pretzel can be a learning and self-esteem project? Can teachers, parents and directors of day programs make this more? Can they blow the opportunity?
Have you any ideas on this or other projects?
Keep Climbing: Onward and Upward
All my best,
Mary
Other Related Articles:
It's a Jungle Out There| Inclusion in the Grocery Store
Language of the Heart| Heartaches and Heartsongs
Busy vs. Bored| Life Space Analysis for People with Disabilities
The Animal School| Differentiated Instruction
Test Questions| Inclusion or Segregation?
Teachers| Segregation or Inclusion
Happy Ever Afters| One For The Money
The twelfth day of Christmas is Jan. 6th–Little Christmas, The Feast of the Magi.
Actually, it's all the Magi's fault. They are the ones credited with giving the first gifts.
Based on the number of people in line at the return desks last week, I'd say many people had problems with their gifts. (Actually I could see Mary and Joseph thinking the gold was useful, they could buy a wagon or better donkey, but what were they supposed to do with Frankincense and Myrrh. Myrrh–really????)
I know it is supposed to be the "thought that counts," but it really is much more. Gifts are a whole cultural phenomenon.
My mother is 89.
Recently she's had hip replacement surgery and has trouble shopping for herself.
Two months before Christmas she told me she wanted slippers. Slippers it is. I don't have to guess her gift. And this is great…EXCEPT
Every day for the next month she would call me on the phone (usually at 6 AM because that is when she wakes up and is thinking about slippers) and define what kind of slippers. They had to have rubber soles so she could wear them outside if she wanted. And this is great…EXCEPT
She couldn't tell me her size. It seems some Large slippers are size 8-9, some Larges are size 9-10. And the manufacture, design, model, production all make a difference.
I went to three different stores and brought her "Pair number one" on Thanksgiving. She didn't even try them on. Which actually made it easier to exchange them, which is great…EXCEPT
She really wanted black. But none of the stores made black slippers. So, I picked out some navy size 8′s and 9′s and 10′s, and some pink (everything she owns is pink) in a size 8-9, and 9-10. And I figured I'd give her a choice. Which was great…EXCEPT
She decided she wanted slippers that weren't slip-ons. "Only the devil would make slippers with open backs" and she has had slippers that covered her whole foot, well–her whole life. And, she thinks she has ugly toes, so–none of those slippers with toe cut-outs. So, I boxed up and returned the slippers. And it was great…EXCEPT
The next three stores didn't have black or whole foot slippers. But they did have navy.
You know where this is going, right?
Yep, I rebought her the same slippers (that she wouldn't even try on) from the first round. She opened them on Christmas and said they were perfect.
So, it makes you wonder.
Was the gift really about slippers at all?
Grandma and the Thong
The picture above is from a previous Christmas. My sister Martha worked in a lingerie store and gave each of the girl cousins a pair of thongs. They thought they were nice. Certainly something practical they could use. EXCEPT
She also gave one to Grandma.
The gift became an urban legend in our family. It brought down the house.
Even though mom didn't even recognize the thong as underwear—it was the shared experience with her grandkids that made it the perfect gift.
Which again makes me wonder about gifts.
Aaron's Christmas Gift and Charity
This Christmas Aaron went to a Christmas Party sponsored by a local non-profit. These are kind folks. Many of the people with severe disabilities are the poorest people in the county and don't even have family members who can give them gifts. So, this is not only a nice gesture, it is an opportunity for these poor souls to get a little something extra.
This year the non-profit got items donated by local businesses to give as gifts. Over 150 adults with disabilities came to the Christmas Party and Dance.
There are so few recreation opportunities, many of the people put on their best clothes and showed up early. Many more wanted to come, but there was little transportation and they depend on staff–who didn't want to bother.
At the party, even though they arrived early, there were only chairs for 100 people. So Aaron and Jack, his roommate, had to stand and hold their coats.
Since Aaron has balance problems, and couldn't understand why he couldn't sit down (people were guarding their chairs) he started biting his hand and pinching others. Not good behavior at a party.
Their staff person made the sensible decision to leave (even more people were coming in the already over-crowded room). Aaron and Jack were each given a "gift bag" at the exit. Which was nice… EXCEPT
The gift bag had a pair of donated slippers. Yea! I would be laughing too, slippers… EXCEPT
The slippers were size 11.
Aaron wears a size 9.
Now, no one with balance issues is safe wearing a pair of slippers two sizes too big. And, unlike my mother, these slippers were charity—donated. So there was no gift card or receipt, most people had no dutiful daughter, family or staff who cared to make an exchange.
And, Aaron couldn't understand why anyone would give him slippers he couldn't use. So he just carried the slippers around the house—making me crazy that good, kind people could be so dumb. After all who is the "intellectually challenged" person here? Did they think they wouldn't notice the slippers didn't fit? Or all people wear size 11?
Is "Just getting something to open" the point? Even if they can't use it?
What is Charity?

If you plan a charitable event and are giving gifts:

Don't

Don't just arbitrarily pass out slippers, or coats, or T-shirts with misspelled words.

Don't give radios with no batteries—because they want to use the radio that minute and staff often won't be bothered with batteries.

Don't give them things you couldn't sell or are broken.

Don't make your interaction a one-time-event.

Do

Do have a party with chairs and refreshments for everyone.

Do get to know people as individuals

Do think about what YOU would want to get

Do think about normalization, age-appropriate entertainment and gifts.

Do think about transportation and staff and family members
Do consider that the shared experience, like Grandma getting the Thong, may be the best gift ever—no excepts.
Keep Climbing: Onward and Upward
All my best,
Mary
Comments:
Okay, best/worst gift stories? Am I just being an ungrateful jerk? What is the role of charity? Is it appropriate to give broken, torn things to Goodwill/charity? Only 258 shopping days until Christmas????
Why do we go to school?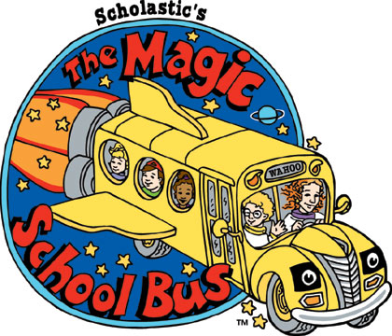 Is it to go to magical places?

Is it to make friends?

Is it to keep kids off the streets?

Is it to give Mom and Dad a rest? Or someplace for the kids to go while she/he works?

Is it only to learn to read and write?
When our country was founded, education was generally for the male children of rich property owners. They were to prepare to become businessmen and the governors of the lower classes.
Jeffersonian Philosophy of Education
Is the reason we go to school the Jeffersonian concept that a democracy depends upon an educated population?
This philosophy teaches we need to learn so we can become knowledgeable voters, dedicated citizens and choose wise leaders who govern for the common good.
This makes sense to me, but if you listen to many of the current politicians and public media personalities they seem to suggest the purpose of the school is to teach everyone to think the same way?
Their way.
And if you don't, they will pull their children out of public school and either home school or put them in private schools where they can control the curriculum and the way people think.
They seem to think this is protecting their children from harm—these strange people and ideas would hurt their children.
But what about people who are different, including people with disabilities?
Measure of a Society
"The true measure of a society is how it treats its most vulnerable citizens."
So, is part of the reason we go to school to learn how to live with society's "most vulnerable citizens"? To learn about how we can all share the resources and problems of our common society?
To learn to care about others?
To learn to see strength in diversity?
To prepare ourselves and others to become one of those "most vulnerable citizens"?
Is the American school still the great melting pot that gives us all a common experience? and sees value in our diversity?
This is certainly the goal of inclusion. See related post, What is Inclusion?
If everyday ALL children go to the same schools, get to know each other on a personal level, share time on the playground and lunchroom and bus and in the classrooms–there are valuable lessons in just being together with people who are different than we are.
And maybe one of the lessons is–we are not so different–inside we are the same.
What do the history books say?
In the late 90s, I was teaching education majors who wanted to be teachers.
I took my Introduction to Exceptionalities classes to our university library which had a collection of textbooks being used in classrooms all over the country.
Their assignment was to examine one of the high school textbooks in American History, Problems in Democracy or World Histories and look for pictures or references to people with disabilities. Many of these college sophomores were able to find the same textbooks they used when they were in high school.
Out of the 20 different textbooks they evaluated, no textbook had more than four references to anything about disabilities.
The references, in a sentence or two, referred to:
Helen Keller was deaf and blind and traveled in the Wild West Show, President Roosevelt used a wheelchair, and the American with Disabilities Act passed in 1990. In several of the textbooks, an additional reference said, "deinstitutionalization caused many people who were mentally ill to become homeless" with a picture showing a man sleeping on a park bench. That was it! And the last message was not positive.
People with Disabilities are often Invisible People
People with disabilities have been basically excluded and invisible in the traditional curriculum.
In a culture that asks its children to "not stare," and "beware of strangers" we have taught our children to ignore and avoid people with disabilities. Many churches only teach about praying for miracle cures and giving charity and alms to the "handicapped" (word from "cap in hand"). So, though there has been some progresss, it is not surprising our textbooks still avoid the whole conversation of disabilities and differences.
The increase in college "Disabilities Studies" majors and minors across the country is a strong beginning and step in the right direction. Kudos to those who are pioneers in this new movement. The recent Tribute to Ed Roberts is an example of people who care recognizing the contributions of great Americans to the freedom and inclusion of all.
Yet, I would bet if we repeated this textbook assignment today in 2011, there would still be a scarcity to references about people with disabilities and of all minorities; though I think the textbook companies are responding to some of the criticism.
What is the purpose of education?
So besides becoming informed citizens, what is the purpose of education, except to prepare each of us in the attitudes, vocational, domestic, community, and leisure skills we need to function successfully the 50-60-70 years of the rest of our lives?
How can we learn to make choices? To learn to ask questions? To learn to solve problems? To learn to work and live together? To learn about ourselves, our ways of making sense of the world? To learn about diversity?
Would our government officials act differently if they followed Thomas Jefferson's ideas on education? If they went to school with people who had disabilities or had differences?
Schools and Parents
One teacher, one therapist may be great for a year or two but professionals come and go. The parent is the constant in a child's life. We know our children the best and are the experts on our child's likes and dislikes, their learning styles and behavior in the home and community. We know our child's history better than any psychological profile that sits in the school office. We know our child is more than the words on their Individualized Education Plan (IEP).
Our role as parent is a difficult one because we represent the continuity of our child's life. We know their past, we are part of their journey. But are we willing to risk our children learning about diversity and differences?
There are many parents of children with disabilities who are afraid, it is understandable, but will that fear hurt our children and the next generation of citizens.
We know our neighbors, our community, the life our child has outside of school. Check out related story: A new year of learning. We can share our child's dreams for the future and help them to come true.
Each day parents are challenged as "care managers" to insure cooperation and creativity among those who provide service to our children.
Each day, as our children climb on the school bus, they are a step closer to being adults. They step on the magical bus into their future and the future of our country.
Each day, we must ask ourselves: "Are the skills they are learning going to prepare them to become productive adults, caring and responsible citizens?"
Magic Bus Ride?
The school year is a precious opportunity for new growth. An opportunity to forget the hurts of the past, no matter how difficult. A new school year is a fresh start.
Build that future dream with much hope and picture the magic bus that can take you and your child into a year of wonder, new adventures and new learning in a land of diversity. We learn from our children and they learn from us, and that is also magic.
Wishing you a great year full of magic.
Comments:
When you were in school, how did you learn about people with disabilities, differences? Do you think there are things to be learned by sharing your lunch with someone who doesn't talk with words? With someone who uses a communication board to talk? With a classmate who learns differently? With a friend who just happens to have a label of disability?
Keep Climbing–onward and upward.
All the best,
Mary
Related Posts
Happy Feet," "Retarded Teeth" and "Carnival Goldfish"