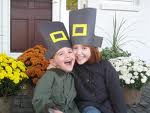 Hi Everyone,
On Thanksgiving, I wanted to thank each of you for being part of our Climbing Every Mountain community.
It's been an exciting experience to meet new friends and connect with people who care about people with disabilities.
More people are subscribing to the "Get Notice of New Posts" in the upper left hand corner of the website. More people are retweeting and sharing the social media love.
Now, there are over one hundred and twenty articles or posts, a hundreds of comments and visitors from over ten countries. Inch by inch…. I've been reposting some of the "evergreen content" but hope to have new articles for the new year.
But sometimes we need to live in the NOW.
The last couple posts have been about dreams for the future (click here), and rants about the past (click here).
So NOW: I want to ask each of you to concentrate on TODAY and the people who bring you joy.
Right Now! Just for today, we accept that everything is just the way it is supposed to be.
Sure, we can begin the climb up the mountain again tomorrow, but for today we can feel good about who we are and the people we love.
This might be considered heresy for an advocate: But there are many wonderful things we don't need to change.
I am so thankful for my husband Tom, who even though he thinks there are only space aliens on the web, he still loves me. After 40 years he is still my best friend.
I also want to thank my wonderful children and family: Aaron, Tommy, Ana and Isabella–I hope I haven't embarrassed you too much. You do give me amazing memories and stories and teach me what life is all about.
Gift: A Song about Autism
It is hard to always look at "the silver lining," see "the sunny side" or "the glass half full." So, on this Thanksgiving Day, give yourself a gift and "listen to the music."
Through My Eyes is a song about what it feels like to have autism. I thought this was beautiful and hope you will too. Enjoy!
Happy Thanksgiving.
Keep Climbing: Onward and Upward
All my best, Mary
Thanksgiving Week: Day 1
I love the story of Thanksgiving. It is a story of inclusion (click here) and interdependence.
A group of pioneer families risk it all and travel to a strange land. They gratefully accept the help of the Native Americans who look different, speak a different language, have different cultural and religious beliefs. At first they are fearful of the differences, eventually they peacefully trade, share and learn from each other. The Native Americans welcome them into this new people and environment. But the Native Americans save the pilgrims from starvation (yea, corn, pumpkins, turkeys…) and disease (yea, the cranberry). Both groups still value their own cultural beliefs and traditions, but as neighbors they become an interdependent community which shares the hard work and sacrifice. Then, after a successful harvest, they do what every culture since the beginning of time does, they are thankful and celebrate.
As an early childhood teacher and special education professional I looked for ways to teach about cooperation, collaboration, and community. I looked for ways to include my students with special needs into the "normalized" (click here) holiday school programs and activities. I looked for ways to differentiate the curriculum so even the students with the most severe disabilities could partially participate.
Inclusion success stories for ALL children:
White Gifts for the Food Bank:
The entire school sponsored a "white gift" program for Thanksgiving. Each child brought in a non-perishable food item for the local food bank. The children decorated and wrapped the gifts in white tissue paper and put them into donated laundry baskets to distribute.
Thanksgiving Day Program:
I paraphrased and adapted the songs and dances so everyone could participate. We used the songs below in both large whole school programs and our individual class programs.
Bringing in the Community:
These were always crowd favorites. We would sing the songs, have someone dress up like a turkey and strut around. (One time it was the principal, one time a favorite music/gym teacher, sometimes a parent or a student from the high school drama club.) The turkey also lead the rhythm band for a couple songs. When we had a music teacher, she taught the rhythm band, after the cutbacks the teacher did it.
Each student made a picture for their families. If they were able, they wrote and read a sentence of what they were thankful for to the group. If the student couldn't read, write or talk, they had a picture or the actual object they were thankful for (A picture of their family or a grandparent, a flower…) They might use a tape recorder, or ask their friends to say it with them.
For the grand finale, the class would line-dance to the traditional music of Turkey in the Straw and Old Joe Clark (the gym teacher helped teach the dances).
Finally, we ask the parents, brothers – sisters to join in for the Turkey in the Straw square and Old Joe Clark square dance classics.
The students created and colored/painted the programs, created unique tickets if we had limited seating, and they collected the tickets at the door. The words to all the songs were in the program so the children and parents could read and sing them together at home.
Refreshments:
The day before the program we had everyone bring in a piece of fruit for each person who was coming, the class made fruit salad, corn bread and cookies for the refreshments. Extra parents volunteered the day we made the fruit salad, corn bread and cookies. We had about 6 different kinds of fruit and vegetable peelers. We set up "stations" with a parent as supervisor of each station. Everyone participated, or partially participated according to their abilities.
Disabilities were not the issue, it was how can this person participate.
Decorations:
The students decorated the room and bulletin boards. We made several large murals of fruit cornacopeia, or a farm or grocery fruit and vegetable stand, or garden….
During our group story time, we used poster board to plan what we would do, and who would be responsible. We divided up the chores. The children chose how they wanted to do it. We usually combined the farm,Thanksgiving, food and/or autumn thematic units so the bulletin boards and room were decorated at least a week ahead of time. All learning activities focused on the thematic unit, were tied to standardized goals and IEP goals.
Children Giving the Tour:
Before the program, the students gave their parents and guests a tour of the classroom explaining what we were doing, what they were learning.
After the program, the parents got to take all their child's work home to show grandma and grandpa or other friends on Thanksgiving day.
On Thanksgiving Day
Many families told us the whole family sang the songs and some used the "On Thanksgiving" song as part of the grace at Thanksgiving dinner. It really was a nice way of bringing the families into our program and letting the children be the experts and teach the songs, games to their families.
SONGS:
Ole Mr. Turkey
Who's that struttin' round lookin' mighty perky?
Looks like it might be old Mister Turkey.
Strut Mr. Turkey that's a fancy way to walk
Strut Mr. Turkey that's a fancy way to walk.
Gobble, Gobble, Gobble
I'm a mighty fine turkey and I sing a fine song,
GOBBLE GOBBLE GOBBLE, GOBBLE, GOBBLE, GOBBLE
I strut around the barnyard all the day long and my head goes
BOBBLE BOBBLE BOBBLE.
TUNE: FRIERE JACQUES – Round
(In our school program, I took a song the children knew, rewrote the words, and chose one child to be the "conductor" for each part of the round. Another time in a whole school program, three different classes each sang a different part of the round.)
On Thanksgiving, on Thanksgiving
We are glad, we are glad.
For all the special blessings, all the special blessings
That we have, that we have.
(repeat 3 times)
TUNE: Turkey in the Straw
(I paraphrased the words so we could act it out.)
Oh, a turkey is a bird, just as proud as can be.
He struts around with his tail in the breeze.
He makes gobble noises at everyone he sees.
But thanksgiving is coming, and that's not make-believe!
RUN TURKEY, HIDE TURKEY
Turkey in the straw, turkey in the hay,
Where oh where will the turkey be
When the table is set Thanksgiving Day? (rub tummy)
In Winter
(Transition verse- putting on coats, getting in line….)
In winter when it's cold and snows
I have to wear a lot of clothes.
If only I were like a bear
I wouldn't have all this to wear.
Whatever weather she is in,
She grows her coat right on her skin.
Comments:
What are some of your memories? How did the teacher include ALL students, including the students with disabilities in their activities? What were some of the lessons of that first Thanksgiving that apply to building community and celebrating diversity?
Keep Climbing: Onward and Upward
All my best,
Mary
Mouth watering?
Don't these chocolate covered strawberries look delicious?
For the Holidays, or any day, what about making chocolate covered treats or gifts for the people you love?
Chocolate Covered Fun for ALL AGES and Abilities
Parents, Special Education Teachers, Directors of Day Programs and Senior Centers: Everyone is looking for activities that are fun, age-appropriate, and allow people with all ability levels to participate.
Taking your favorite snack for a chocolate dip may be the answer.
The costs will vary according to the ingredients, but pretzels and marshmallows are cheap. Of course if you want to go gourmet, hey, yum.
Partial Participation
"Partial Participation is Better than Exclusion from an Activity" (Lou Brown)
Even if the recipe says, "Easy" that doesn't mean every person can do every part of the activity.
For instance, Aaron, my son with the label of autism, wouldn't be able to set the timer on the microwave–but he can certainly dip the pretzel in the chocolate sauce and choose the kind of sprinkles for the decoration.
Aaron can't read the recipe with words, but he could follow the directions with pictures and though he can't drive to the grocery, he can partially participate by picking out the pretzels and chocolate.
When Aaron was in school and had a speech therapist, one of his goals was identifying pictures of grocery items and finding the item in the grocery aisle. When he had a physical therapist, one of his IEP goals was pushing the grocery cart without hitting anyone in the grocery store. (Not a pretend grocery store in the classroom.) When he had an occupational therapist, one of his goals was to hand the grocery clerk the money to purchase the items and put the money back in his pocket. Aaron successfully learned these skills and practiced them every week in his functional community based program and … every time our family went into the community grocery store.
There are lots of things Aaron can do to partically participate in every activity.
When Aaron is part of the group, when he does purposeful, functional activities, he develops self-esteem, he is a doer. He is not just a passive observer. If he is treated as a baby, or as someone who cannot do anything but watch, then he loses his skills and his self-esteem. The people who think they are being nice and helpful to him, are not–they are actually causing him to lose skills/self-esteem.
This is a functional activity because if Aaron doesn't go to the grocery to get the supplies someone else will have to do it.
If Aaron is actively involved in the shopping, the decorating, and gives the chocolate covered pretzels as a gift HE MADE–then this activity becomes much more than an easy activity to fill the day. It can become a learning and social enhancing experience. When he gives Grandma a package of pretzels he made, it is a joyful celebration for everyone. You should see his smile
Be Creative: Lots of Ideas
Dip White or Dark Chocolate Ideas:
Dried Fruit (apricots, raisons…)
Fresh Fruit (strawberries, cherries with stems, apples (whole or slices)…)
Pretzel Rods of any size
Marshmallows
Cookies
Graham Crackers
Candy Canes
Rice Krispie Treats
How to Make Chocolate Covered Pretzels:
Things You Might Need:
Microwave-safe glass or measuring cups
Cooking spray
Bags white and dark chips (12 oz.)
Spoon
Pot Holders
Cookie Sheet
Wax paper
Bag of pretzel rods (12 oz.) or other food
Small candies or sprinkles
–
You Tube Video Demonstration
Task Analysis or Recipe
Chocolate-Covered Pretzels with Sprinkles
Recipe courtesy Paula Deen for Food Network Magazine
Prep Time: 20 min, Inactive Prep Time: 24 hr 0 min
Cook Time: 2 min; Level: Easy
Serves: 24 pretzels
Ingredients:
• 1 12-ounce package milk chocolate chips
• 1 12-ounce package white chocolate chips
• 24 large pretzel rods
• Assorted holiday sprinkles
Directions:
Place the milk chocolate chips in a microwave-safe bowl and the white chocolate chips in another. Microwave one bowl on high for 1 minute. Remove and stir with a rubber spatula. (The chips should melt while you are stirring, but if they don't, you can continue to microwave for 15 more seconds, and then stir again.) Wash and dry the spatula. Microwave the other bowl on high for 1 minute, and stir until the chocolate is melted.
Dip one pretzel rod into the milk chocolate; use a spoon or butter knife to spread the chocolate about halfway up the rod. Twist the rod to let the excess chocolate drip off. Hold the rod over a piece of wax paper and shake sprinkles on all sides. Place the pretzel on another piece of wax paper to dry. Coat another pretzel with white chocolate and sprinkles. Repeat until you've coated all the pretzels, half with milk chocolate, half with white chocolate, and let dry completely, about 24 hours. (Cover any remaining chocolate with plastic wrap and store in the refrigerator.)
Copyright 2011 Television Food Network G.P. http://www.foodnetwork.com/recipes/paula-deen/chocolate-covered-pretzels-with-sprinkles-recipe2/index.html
All Rights Reserved
Gifts and Favors, Holiday Variations
President's Day, Halloween, Easter, 4th of July, Christmas Variations
Comments:
Does it make sense that an activity as simple as making a chocolate covered pretzel can be a learning and self-esteem project? Can teachers, parents and directors of day programs make this more? Can they blow the opportunity?
Have you any ideas on this or other projects?
Keep Climbing: Onward and Upward
All my best,
Mary
Other Related Articles:
It's a Jungle Out There| Inclusion in the Grocery Store
Language of the Heart| Heartaches and Heartsongs
Busy vs. Bored| Life Space Analysis for People with Disabilities
The Animal School| Differentiated Instruction
Test Questions| Inclusion or Segregation?
Teachers| Segregation or Inclusion
Happy Ever Afters| One For The Money
Proust says, "The real voyage of discovery is not in seeing new lands, but in seeing with new eyes."
Can I love Aaron and hate autism?
If I say, "I love my child, but hate cancer or heart disease…" many people would say that is okay.
If I say, "I love my son, Aaron. I hate autism." some people say that is NOT okay.
So, call me a villain, ignorant, hypocrite, politically incorrect, or whatever–but I refuse to celebrate autism–I refuse to give autism that power.
I gladly celebrate the diversity of individuals. This diversity makes our world stronger and a more interesting place to live.

I love individuals who have autism, just the way they are.

But–I will not celebrate autism like it is a good thing.
World Autism Awareness Day April 2
The United Nations designated April 2 as World Autism Awareness Day. April 2nd next year is already designated too.
Are you going to wear blue? Will blue lights in the Empire State Building, or on the Jesus statue in Rio, or the top of a pyramid in Egypt really mean anything?
Is this like a birthday party? Something we celebrate every year? Send up the blue balloons? Paint your face blue?
I found some of the World Awareness Day press curious: "In fact a world without Autism would be a lesser world." New Zealand: United Nations declare day to celebrate autism
I think wearing black would send a better message. Autism Awareness should send a plea for action NOW. We need help and resources NOW.
So, the United Nations has established April 2 as World Autism Awareness Day. Great! Let's talk about autism.
What causes Autism?
Well, no one knows for sure. The "experts" have narrowed the cause down to: environmental, biological, sensory, abuse and neglect, genetic, chemical, neurological, food…and the ever popular–it's the parent's fault.
So the short answer is, who knows?
Yesterday someone told me our children have autism because they don't get enough eggs. Just add that to the list. They might be right.
I recently read a study (2013) that blames the grandparents. They conceived the parents late in life.
Don't you love scientists–probably funded with the autism awareness fundraising, eh?
Dr. Anne Donnellan spent her career working with families and people with autism. She often says, "The more theories, the more proof that we don't know." She also gives her version of circular logic in Disability World.
Circular Logic
Parent: My child keeps flapping their hands.

Doctor: Ah, that is because your child has autism.

Parent: How do you know?

Doctor: Because your child flaps their hands.
Is Autism the Greatest Gift?
Some advocates want you to think autism is the greatest thing ever. They talk about the special abilities of people on the autism spectrum and say it is only because of autism they have these talents.
Hummmm. Is that so?
Sure Temple Grandin, with a glance, can tell how many nails are needed to build a livestock yard–but is that only possible because of her autism?
Rainman could count the number of toothpicks on the floor. Is it possible there is someone else in the history of the world that could also do that?
Are we again caught in circular logic?
Parent: My child can count the number of nails or toothpicks.

Doctor: Ah, that is because your child has autism.

Parent: How do you know?

Doctor: Because your child can count the number of nails or toothpicks.
There are some people with the label of autism who can tell you the day of the week for every calendar year in recorded time.
I can't. Probably you can't. But, is it possible there is at least one other human being without the label of autism who can?
The Guiness Record books are full of typical folks who can do all sorts of incredible tasks.
Hurry, quick. Do we now need to give those persons the label of autism?
There are some who are going back to past genius' and claiming they must have been autistic…Mozart must have had autism. Disney perserverated on those mouse pictures–he must have had autism….
Couldn't Temple Grandin and Donna Williams just talented people? Isn't it demeaning to say, "No, the individual Temple Grandin has nothing to do with it, it is only because she has autism."
Is it possible the statistical increases in the number of people with autism is partly due to our current scientific paradigm of labeling and sorting people? And some people promoting "autistic envy"? The new figures are 1-50. One child in every fifty–and all we are doing is having Autism Awareness Day at the Philadelphia Zoo?
What is normal?
Well, turns out we don't really know that either. Plus, we could say "normal" changes every year in every culture.
Sure we have tests, but anyone who studies IQ or other quantitative or quantitative measures will point out the flaws.
Multiple Intelligences| Howard Gardner
Howard Gardner, studied people with autism who were labeled as autistic savants (actually "idiot savants" was the term used at the time). He was able to identify at least eight different kinds of "gifts or intelligences." Now, in every school in the world (that uses best practice) his theory of multiple intelligences helps all children learn. Gardner says each of us has all these eight intelligences, some are just more developed than others.
This is one of the side benefits of autism. Without the diagnosis of autism, the scientific community might have had a harder time making this discovery. Science needs large groups.
Could it be we all have gifts and traits of genius, gifts and traits that could be labeled as autistic? Are we all a little autistic? Are none of us "autistic" in the pure definition of wanting to be apart.
Stinkin' Thinkin'
So, what's the deal about autism? Can't we just celebrate individual diversity?
If we really believe autism is a tremendous gift, then it would be logical for each parent to wish their child would have autism. Right?
I once went to a conference for people with Down syndrome. Everyone kept talking about how people with Down syndrome were the happiest people in the world–how glad they were to have their child in their family. They used examples like, "They will always believe in Santa." "They are pleased when I fix them chocolate milk."…
Using circular logic:
Parent: I want my child to be happy.

Doctor: Children with Down syndrome are happy.

Parent: Then I want my child to have Down syndrome.

So, if we want our children to be happy maybe we should try to figure out how to add an extra chromosome to every baby's DNA.
If autism makes us gifted, maybe we should be researching how to make 100% of the population have autism–add autism magic to our babies' lives.
This kind of thinking is just nuts, yet it is common in each area of disability. Stick around Disability World and you will hear people yearn to have the courage of people with cystic fibrosis and muscular dystrophy, be sexy like people with cerebral palsy….
Okay, I understand some advocates are probably hyperventilating at this point. How dare I talk this way about people with autism and Down syndrome?

The person who gets joy in Santa, or in having chocolate milk is an individual. Each individual person–even if they have a label– is different.
We can love the individual–not the disability.
As family members, friends and as self-advocates, we can value the individual person's talents, gifts, joys and sorrows. We can see them in the context of their environments–but, we don't have to give all the power and credit to the label of disability. The individual should get the power and credit. They are the ones who are who they are.
I can love my Aaron–I don't have to love autism.
I can see Aaron's gifts and talents–I don't have to think they are only because he has the label of autism.
Aaron is a loving person who makes kissing noises as I turn out the light. He smiles when I pull on the toes of his socks. He gives me hugs when I walk past him. He is patient as I try to figure out what he wants. He concentrates on his books and loves pictures. He gets excited when I come in a room. I love when he relaxes in his bath. I love when he initiates a song or going to the bathroom. I love when he figures out how to eat the cheese off my sandwich….
Aaron is unique. He adds his own version of diversity to the human family. He is a great son, brother, uncle, friend… just the way he is.
Autism sucks. Aaron doesn't.
Autism affects each person differently.
In Aaron's case, Autism means he can't talk with words. It means he is 38 years old and can't always tell when he needs to go to the bathroom. It means he has trouble making friends. It means he yells in public restaurants. It means he chews on his clothes and books and the car seats. It means he has motor difficulties and has trouble walking–crossing from the rug to a tile floor. It means he is always afraid of falling and losing his balance. It means he bites his hand to calm himself. It means it takes him a long time to learn things. It means he will forget them if he doesn't practice them every day. It means he likes music, but not loud noises. It means he likes to be moving (in cars, buses, boats, planes…) It means he likes to swim, but not bend over. It means he can't tie his shoes or dress himself independently…it means he cannot be left unsupervised even for a minute.
That all sucks.
I wish it was easier for him. I wish it were easier for me to help him.
But all those difficulties don't mean I don't love Aaron with every fiber of my being.
Each day for the last 38 years, I work to get Aaron the support he needs to live, work and recreate in his community. To allow him to be the best person he can be–For him to be able to make choices and have opportunities he wants.
There is a difference.
Dream Plans for Aaron Ulrich
I am adding our dream plan for Aaron. You can click on each of them and see I am NOT trying to cure Aaron. I am NOT trying to make him a different person. I love and respect him as the person he is.
I am NOT trying to make him the person I want him to be.
The first one we wrote in 1981 when he was 6 years old. Dream 2: 1989 The next Dream 3: 1998. And, Dream 4: 2010.
Every day Aaron teaches me about courage, love, and tolerance. But he knows he can count on me, my husband, and his brother. He knows Annie, his caregiver will do her best to look out for him. He wants a new housemate, like his former housemate Jack who will be there for him. He knows his grandma and extended family including Ana and his niece love him just the way he is.
And until our dying breaths, we will do our best to make his life happy.
No, I'm not going to inject Aaron with an extra chromosome to make sure he is happy. No, I'm not going to give this thing we call "autism" supernatural powers to dominate his life.
But I will give him opportunities to make choices about his life as best he can–in spite of "autism."
Yes, I can Love Aaron and Hate Autism.
Autism Awareness Day Marching On
Celebrate each wonderful individual person you meet in this video.
Keep Climbing: Onward and Upward.
All my best,
Mary
Comments:
Are you sitting there thinking, "how can this mother be an advocate for people with autism?" Do these words make you upset? Do you agree? Do you think "Disability World" thinks different than "The World"? Can we separate the individual from the label?
Related Article:
Here is another article about Autism Awareness Day asking people to do more than just wear blue.