In Bob Perske's memory, I'm posting some of my favorite posts about him.
On January 7, 2011, Colorado Governor Bill Ritter, Jr. issued a "posthumous pardon" to Arridy, one of the five wrongly executed people with intellectual disabilities.
BOB PERSKE:
Pastor to People with Disabilities and their Families
Bob Perske is one of the most gentle and positive people I know. He lives God's message to care for the "least of my brethern."
It might surprise people to know Bob hangs out with criminals on death row.
In a previous post I shared his "history of people with disabilities and hope for families."
Because Bob understands the history of people with disabilties, he knows FEAR was one of the main reasons for removing people from their families and locking them up in institutions, away from society. Fear is still one of the main reason people are excluded from quality lives in the community.
The world in which we live is not always safe, secure, and predictable. It does not always say "please" or "excuse me." Everyday there is a possibility of being thrown up against a situation where we may have to risk everything, even our lives. This is the real world. We must work to develop every human resource within us in order to prepare for these days (Robert Perske: "The Dignity of Risk." 1972).
Bob is still hopeful for families, but he wanted to share his recent testimony about people with intellectual disabilities who have been convicted of serious crimes they didn't commit. Crimes they confessed to because they wanted to make the police officers happy or get them to stop the interrogations. Crimes they didn't even understand.
Everyone wants people who kill, steal and rape people behind bars. Everyone wants dangerous people off the streets. Everyone wants JUSTICE for the victims. And, Everyone wants the right person convicted.
But Bob Perske and others ask:
"What if the person who confesses to the crime is a person with an intellectual disability?"
Certainly, just because a person has the label of intellectual disability doesn't make them innocent–but it also shouldn't make them vulnerable to giving false testimony in our criminal justice system.
Bob writes:
Although I did a lot of writing about kids and families earlier, deep in my heart I think they also need to be aware of futures where they can be misunderstood by interrogators and they need to be alert and ready for these grim possibilities.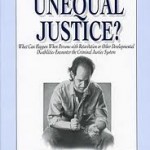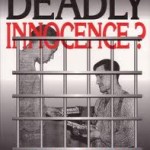 What can we do?
ELECTRONIC RECORDING OF CUSTODIAL INTERROGATIONS
Robert Perske, Citizen Advocate
Persons With Intellectual Disabilities
Rperske@aol.com; www.robertperske.com
www.friendsofrichardlapointe.com
www.friendsofjoearridy.com
CT: REGARDING SB NO. 954 AN ACT CONCERNING THE ELECTRONIC RECORDING OF CUSTODIAL INTERROGATIONS (March 9, 2011)

Dear Committee Members:

For the past 34 years, I have served as a worker and author on cases involving persons with intellectual disabilities who were coerced into confessing to major felonies they did not commit.

I am a member of The ARC of Connecticut and The ARC of the United States.

I am the author of "Perske's List: False Confessions from 75 Persons with Intellectual Disabilities."

It will be published in September's Intellectual and Developmental Disabilities, a journal of the American Association on Intellectual Disabilities. (AIIDD).

The article is 24 pages long. It shows that:

• 65 have been legally exonerated.
• 29 have been exonerated by DNA tests.
• 5 are now headed for court hearings thanks to "Innocent Project" groups.
• 5 have been so wrongly executed they will always be painful to justice-loving lawyers when they think about them.
• 1 of the five wrongly executed was Joe Arridy. On January 7, 2011, Colorado Governor Bill Ritter, Jr. issued a "posthumous pardon" to Arridy.
• I predict that Richard Lapointe of Connecticut will someday be added to this list.

The time has come when judges and juries should be helped by advanced video technology to see everything that went on in an interrogation room. Until they can do that, our justice system will be tainted.

Respectfully Submitted

Robert Perske
RESOURCES:
Check out Bob's articles, books, websites or give him a call.
Closing Thoughts:
As parents we worry about our children being victims. Few of us imagine our children as the aggressor.
What can be done to give them better protection, a more fair and equal justice? Because sometimes even the people who have confessed to being the aggressors–are Victims.
Electronic equipment seems like an easy answer to me. I would think it would help protect the rights of everyone, including the police officers.
Keep Climbing: Onward and Upward
All my best,
Mary
Discussion: These are life and death issues. Would video technology and electronic recordings of custodial hearings bring better justice to everyone? Is this worth the cost? What do you think of Bob's role as a pastor and "citizen advocate"? How can we make our children less vulnerable?
I'm Memory of Bob Perske, a real hero to families and people with disabilities.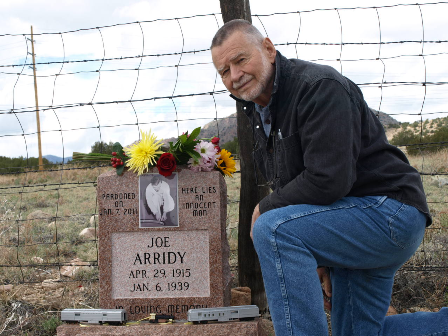 Bob Perske is a pioneer, a storyteller and a "Group Man."
In his book, Circle of Friends, he tells the story of vulnerable people building circles of support.
Bob wrote the following speech to bring together Joe's Circle of Friends who, even though they couldn't stop his execution, used citizen advocacy like a jazz band, and blended their talents to prove Joe's innocence 19 years later.
Bob ends with lessons learned and suggests action steps so Joe Arridy's life and death will not be forgotten. Perhaps he couldn't stop the injustice of his execution, but now there is a legacy which can help others.
It is my honor to share Bob's words:
REFLECTIONS ON THE GROUP THAT FOUGHT FOR JOE ARRIDY

Written by Robert Perske but Voiced by Attorney Anne Treimanis
Pioneer Museum, Colorado Springs, Colorado, May 18, 2011

The Circle of Life:

Fifty-three years ago, I befriended a teenager who worked in a mission hospital in Espanola, New Mexico. His name was Richard Voorhees. He worked a morning shift in the hospital's kitchen, went to high school and returned for an evening shift.

We got together a lot. He saw me as a mentor. Later, the mentorship was reversed when Richard Voorhees went on to become a skilled professor of sociology and anthropology.

That's why, in 1992, while doing research in Greenwich Village, New York, Voorhees discovered a poem in an out-of-print book. He sent it to me and said, "I'll bet this grabs you." The poem described a warden "who wept" as he watched a death row inmate playing with a toy train on the floor of his cell.

For more information on Joe Arridy

On another occasion, Voorhees taught me how to feel a deep respect for trumpet player, Miles Davis. Davis was uncanny when he played in combos with other great musicians. Davis never played solos. He said, "I play what WE can play; NOT ME. I never play what I can play. I am a "group man."

I THINK MILES DAVIS WOULD HAVE BEEN MOVED BY THE WAY OUR GROUP HANDED OFF TO EACH OTHER THE SAD MELODY OF JOE'S LIFE.

The Sad Melody of Joe's Life:

• The poem about the warden who wept was sent to Watt Espy, the archivist at the Capital Punishment Project, in Headland, Alabama.

• Espy researched and connected the poem to the execution of Joe Arridy. He sent a packet of news clippings and detective magazines on the case.

• News reporters and history archivists up and down the slopes of the Rocky Mountains helped with the search.

• A book about Joe Arridy's life and death was published.

• Pete Strescino, a reporter for The Pueblo Chieftain wrote a review of the book.

• Screen writer Dan Leonetti read the review and the book — and then wrote a screen play called "The Woodpecker Waltz."

• A California film producer named Micheline Keller read the screen play and shed tears like the warden did.

• Teddi Roberts, the executive director of The Arc of the Pikes Peak Region and the members of her group offered a home base for many who worked on Joe's case.

• Arc Street Worker, Craig Severa, became Joe's "foot man," "bag man" and "on-the-street cheerleader."

• Attorney Anne Treimanis created a website www.friendsofJoeArridy.com. She did it at her own expense and filled it with every pertinent fact she could find on the case.

• The Arc organized a fund raiser to pay for a dignified tombstone that replaced that awful rusty motorcycle license plate marker on Joe's grave.

• The Arc gathered 50 of The Friends together for a tombstone dedication ceremony at Joe's grave.

• Mike Radelet, one of the nation's leading spokesmen for stopping death penalties came to the ceremony.

• Photographer Antonio Sanchez created a montage of photographs of the group in action.

• Antonio Sanchez and Dan Leonetti talked Denver Attorney Dave Martinez into attending the tombstone ceremony with them.

• Attorney Martinez became interested in the case.

• Then all of the Arridy files were transported to his office in Denver.

• Attorney Martinez worked off and on with all of us for the next three years before writing a petition to Governor Bill Ritter, Jr.

• Terri Bradt, the granddaughter of Attorney Gail Ireland, heard about The Friends and she joined them. Then she wrote a book about how her grandpa rose up and fought like a tiger to save Joe's life. She described how Ireland managed to get at least six stays before Governor Teller Ammons called the prison warden and ordered Joe to be killed within the next few minutes.

• Lisa Cisneros, Director of the Colorado Alternatives to the Death Penalty (CADP) offered her organization's support.

• A heart touching song entitled "The Woodpecker Waltz" was written by "Identity Traveler Tom Garcia.

• A lovely, tender-voiced singer named "Molly" keeps the tears flowing when she sings Garcia's song.

• Attorney Annie Treimanis recorded the song for all to hear by placing it in Joe's website.

THEN CAME A SCARY DAY

• On October 27, 2010, Attorney Martinez delivered a 523-page "Pardon Application for Joe Arridy to the Governor of Colorado."

• It contained:
— The Petition and Footnotes (41 pages)
— The Legal Memo (11 pages)
— Exhibits (173 pages).
— Affidavits in Support of the Petition (88 pages)
— Letters of Reference in Support of the Petition (210 pages)

THEN CAME THE GOVERNOR BILL RITTER'S ANSWER

• On January 7, 2011 — exactly 72 years to the day when newspapers announced Joe Arridy's death — Governor Bill Ritter, Jr. issued a posthumous pardon.

THE GOVERNOR DID NOT STOP THERE

• He went beyond the expected by writing an in-depth three-page press release that went to newspapers and electronic media up and down the state. In it he explained in rich detail why he issued the pardon.

AFTER THE PARDON WAS ISSUED, OUR GROUP EXPANDED

• We were pleasantly surprised when relatives of Joe suddenly came out of the darkness and celebrated in public with us.

THEN CAME ANOTHER SURPRISE!

• We learned that Maria Tucker, a member of the Arridy family was employed as The Special Collections Manager for the Pueblo Public Library.

• Immediately, Dave and the group arranged for the transfer of the Arridy files to Maria who is now archiving them in the Western History Division of the Pueblo Public Library.

I AM AMAZED BY ALL THE SOLID PRODUCTS THAT HAVE BEEN PRODUCED THAT WILL NOT GO AWAY.

• There is a book about Joe Arridy's life and fate.

• There is a book about Gail Ireland's legal fight to save Joe's life.

• There is "The Woodpecker Waltz," Dan Leonetti's heart touching filmscript.

• There is the website.

• There are hundreds of facts about Joe Arridy now being sent into cyberspace for the whole world to read and ponder forever.

• There is Dave Martinez's petition for Joe Arridy's pardon and the Governor's response now filed in the vaults of the Colorado State Archives.

• All files on the case have been archived in the Western History Department of the Pueblo Library.

NOW COMES ONE MORE ROCK-SOLID PRODUCT!

• Five new words have been chiseled deeply into the face of Joe's new tombstone. (See picture above.) They say:

"HERE LIES AN INNOCENT MAN"

• (Craig Severa will probably go to jail for adding them without asking permission from government officials who rule on such things.)

• Tomorrow all of us will go in a caravan to Woodpecker Hill to dedicate it.

IT TOOK 19 YEARS OF STRUGGLE
BEFORE WE COULD PUT THOSE WORDS ON JOE'S TOMBSTONE!

NOW, I SAY LET'S GO FOR ANOTHER 19 YEARS!

• Let's apply what we learned on other heartbreaking miscarriages of justice.

• By the end of this next segment, I will be 103.

• So let's get going!

• Here are five issues I would like to see us tackle.

1. WE NEED TO GAIN A CLEARER UNDERSTANDING OF THE HUMAN "WILL TO BELIEVE."

As a young dad, I lectured my five kids about putting my woodworking tools back on their assigned hooks in the garage after they used them. Once, when one of my tools was missing, I yelled at the son who failed to put it back. I nailed the little guy. I harangued and harangued and I didn't let up . . . until my wife softly took my hand and led me to the place where I had left the tool!

After sitting in many courtrooms, I have sensed how that wily little rascal, "the will to believe," can corrupt the true facts of a case.

2. WE NEED TO STOP THE DEATH PENALTY

I shudder when I try to figure out how one mortal man can legally execute another mortal man. The Supreme Court's ruling, in Atkins versus Virginia in 2002, did ban the execution of persons with intellectual disabilities, but I can't let myself off the hook until the rest of humankind has this legal protection as well.

3. WE NEED TO DO EVERYTHING POSSIBLE TO SUPPORT AN ORGANIZATION CALLED THE "MURDER VICTIMS' FAMILIES FOR RECONCILIATION."

I am deeply touched by a certain fast-growing movement of families whose loved ones were murdered. Members of this group meet together and help one another to stop the agony that comes from screaming for "paybacks" for the killers of their loved ones. Now hundreds of murder victim's families are helping one another to find a reconciliation. For them:

"Reconciliation means accepting that you cannot undo the murder but you can decide how you want to live afterwards."

4. WE NEED TO FIGHT FOR THE VIDEOTAPING OF CRIMINAL INTERROGATIONS.

Due to our faulty "will-to-believe" attitudes, we will never "get the truth and the whole truth even with God's help" when officers and suspects merely swear on the witness stand about what happened in the interrogation room. I believe that:

Judges and juries must be helped to see and hear for themselves everything that went on in the interrogation room. In this digital age it can be done by videotaping.

5. WE NEED TO RESPECT THE GOODNESS IN POLICE OFFICERS

I cannot name a school teacher who became a positive force in my life. But I can name a cop who did. His name was Bob Swanlund. He crossed my path on the inner streets of Denver when I was a teenager. He took to me and I sure took to him. On days off, we pitched a tent on Squaw Peak, the 11,540 foot mountain, 29 miles west of Denver and just in front of Mount Evans. We camped up there at least 40 times in three years. He became a father figure to me. During that time, I even tried to walk like him and talk like him. We stayed close until I went into the service in World War II and he became a department head in the Colorado State Patrol. During that period, he gently drummed into me the basic mission of every good police officer:

"The mission of every good police officer is to insure the safety and security of the neighborhood in which he serves."

There is no job that is more noble than that.

SO NOW YOU AND I WILL BE MOVING ON.

I plan to go as a true believer:
I believe in God.
I believe in Evolution
I believe that all of us are brothers and sisters who were tied together by a single DNA match millions of years ago.
I believe that our earth revolves around the sun.
I believe there are thousands of solar systems like ours.
I believe that Martin Luther King was right when he said that "the arc of the moral universe is long but it bends toward justice."

I believe that someday I may meet with Joe Arridy . . . I want so very much to do that.

In my career I came to care about many people like Joe:
So vulnerable
So concrete in their thinking
So unable to figure out all of the complexities going on around them
So trusting of those who understand more than they could
So quick to respond to kindness from others.
So I believe that someday I will be able to get down on the floor together with Joe and his train. . . and both of us will be laughing and shouting:

"Train wreck! Train wreck!
Comments:
Each of us "wills to believe" our government and justice system will find and punish the guilty, and free and protect the innocent. It is unsettling when the system doesn't work. What are your thoughts?
Should people who have the label of intellectual disabilities have additional protections in the criminal justice system? Are the above action steps Bob suggests, so drastic and costly they cannot be implemented?
Bob's song reminds me of Jazz, where each musician plays their own instrument and contributes their soul to the song. The members of Joe's song were attorneys, friends, organizations… each adding their voice to the music. Is there a way to use each of our talents to work for social justice and change? Are you a "Group Man" or "Group Woman"? Is the song of Joe Arridy really a sad song?
Related Posts:
Keep Climbing: Onward and Upward
All my best,
Mary
Bob we love you.
Robert and Martha Perske
Today we heard the sad news that Bob Perske died. He was an advocate who made a difference. I will miss him.
At one of my first TASH (then The Association for Persons with Severe Handicaps) conferences, I heard Bob Perske speak about Hope for the Families. His book, by the same name, helped me make sense of our family's new life as parents of a son with the labels of intellectual disabilities, autism and more.
Bob Perske has been one of the pioneers for people with disabilities and their families. In Parallels of Time Bob Perske is seen pictured with giants in our field. He has written many terrific books including Circles of Friends and Unequal Justice, his current work with people with intellectual disabilities caught in the criminal justice system.
Bob is an amazing minister, speaker, writer and just great person. People with disabilities and their families are fortunate to have him in our lives. Martha, his wife, uses her talent to create pictures which spread joy and a vision of inclusion across the world.
Below is one of Martha's pictures and the introduction to Hope for the Families which I have passed along to my friends, my classes, and anyone who would read it.
Hope for Families of People with Disabilities
Not so very long ago, you and I were conditioned to perceive persons with handicaps as deviants. They were seen as…

Possessed by evil forces

Carriers of bad blood

A drag on the community's resources

The products of illicit sex

Subhuman organisms

Too ugly to be seen in public

Objects to be laughed at

A Group that would outbreed us

People with contagious sicknesses

Sexual monsters and perverts

Children who never grew up

Our parents and teachers conditioned us by what they said—or didn't say—to feel uncomfortable around hose imperfect people. We were led to believe that if we got too close to them, something evil would rub off on us.

Consequently, persons with disabilities were condemned to struggle against TWO handicaps. One was the actual handicap. The other was he additional wounding they received from our prejudices.

Wasn't the handicap itself enough? Why did we have to cripple them further?

Let me offer one theory to explain such behavior:

Once we believed fiercely that the world was becoming better and better.

And in keeping with this belief, everyone was expected ultimately to develop…

A pure heart

A brilliant mind

A beautiful body

A successful marriage

A high-status job

And live in a perfect society.

Then along came a few defenseless persons with obvious physical and mental handicaps. Their presence rattled our plans for a perfect world as a high wind rattles a loose shutter. We didn't like that, and the result was that we could not stand to have them around us.

World War II

Then something happened. One country, in an effort to create a super race, started a world war. By the time it ended, the minds of all humankind were trying to comprehend the terrible things some groups of human beings had done to other groups. All of us tried to understand what had happened in places like Buchenwald, Auschwitz, Hiroshima, Nagasaki, London, Bataan, and Corregidor.

After World War II

After World War II, our belief in the gospel of world perfection began to fall apart.

And, we were reminded of some terrible facts.

All of us have gaps in our bodies and minds.

All of us are unfinished.

Some of us can hide our deficiencies better than others.

None of us will ever achieve perfection.

Those of us who think we are closest to perfection may be most likely to drag the human race to new lows.

Today we do not know whether the world is getting better and better—we only know it is getting more complex.

And yet it is an astonishing fact that humankind's healthy interest in person with disabilities began to mushroom after the Holocaust and the Atom Bomb. One cannot help wondering if there is a connection.
Robert Perske Hope for the Families: Abingdon Press, Nashville, TN.1981. Click here for Robert Perske's website.
Today, advocates in Ohio, Wisconsin, Indiana and other places around the country are asking the legislature to preserve Medicaid and other programs for people with severe disabilities. The crucial support programs our children need to survive are at risk.
Money is always scarce, but as Bob points out, we have made progress in our values and experiences of including people in the community. We have to believe in hope and better futures for our children.
I am reminded of two quotes:
"Those who do not learn from the past are destined to repeat it."
"A measure of a society is how it treats its most vulnerable people."
As parents we understand budget cuts and are even willing to concede progress will be slow, BUT we expect progress!
If you found this interesting you might also like a related article about Remarkable Parents who Never give up.
Keep Climbing: Onward and Upward
All my best,
Mary
What's Your Take?, Be Brave and Share
Do you think our society values people who are different or have special needs? or, are we still just a drain on the system and resources? Do you think people with disabilities have two handicaps?
If you like this, please retweet and share with your community. Thanks.
Related Articles:
Bob Perske| The Song of Joe Arridy
A Comparison of the Service System and the Community
2012 Article on Joe Arridy "Here lies an Innocent Man"
note: Bob gave me permission to print excerpts from his book Hope for the Families.
Olympics, Disabilities and Inclusion
There are many legends around the origins of the Olympics. But the main idea was countries and individuals would meet every 4 years and set aside conflicts–and this shared experience would lead toward greater understanding and fewer conflicts.
Many believe the ancient Olympic games began with a foot race.
The 2012 Olympics were held in London, England. And, a footrace is not so simple. Turns out, the definition of a "foot" was a source of conflict.
Even with later personal tragedy, The Olympics story of Oscar Pistorius from South Africa is an inspirational lesson about the inclusion of people with disabilities.
Check out this video, "The fastest man with no legs" who uses his "blade runners" to race in the finals of the Olympics.
Yes, he races in the segregated Paralympics, but also in the inclusive regular Olympics.
This is an example of inclusion, self-advocacy, the power of a supportive family and an exceptional adult with disabilities.
I think this is also an excellent example of what the Olympic Spirit is all about. The Greek founders might never have envisioned this sort of story, but I'll bet they were cheering up on Mount Olympus as Oscar became one of the fastest runners in the world.
"Unfair Advantage?"
If you have feet, you have tendons and muscles which give a "spring" to your step.
If you don't have feet, you … what—sit at home? OR…
You only have the choice of a segregated Special Olympics or Parolympics event?
As Dennis Burger says, "I always think it's ironic when officials claim an unfair advantage by a guy with a prosthetic device. Go Oscar!"
Go Natalia!
Lessons from the Olympics
Why is it that those of us who would never spend 10 seconds playing or watching ping pong, or skeet shooting, or footraces… voluntarily devote our precious time to these events on TV?
Why is it we choose to root for one team or one person?
With all the important events happening in the world, why would the evening news start out with the country's Olympic medal count?
What is the magic that draws our attention?
I think the answer has to do with the concepts of "Us" and "Them." The answer is rooted in our deep psychological need to belong.
We can wonder about the concepts of nationalism but like it or not, we are part of a tribe, a nation, we are part of "Us."
And when the collected ego of our nation wins, we win.
So we say, "Go USA" or "Go England" or "Go Canada" when we really don't care one bit about archery or who can do the backstroke.
In Maslow's famous "hierarchy of needs" belonging and having people who care about you is critical to survival–more important than how many skills you have or self-actualization. Sometimes this means being part of a tribe, sometimes being part of a family, sometimes part of a church, school or … nation.
Or, sometimes sharing a bond with someone with a disability.
So when we hear about a runner who uses blades because he has no feet, or a woman who only has one hand and is a table tennis champion—suddenly we care about them.
We switch our allegiance and transfer all our goodwill to these courageous individuals because they have a disability and are part of our TEAM INCLUSION. We don't know them personally, we aren't a part of their country, but they are part of our heart.
They prove that all our daily advocacy efforts are worth it. That the dream of inclusion can be real.
They are changing the attitudes and social consciousness of a whole generation.
And it doesn't matter if they are from South Africa or Poland or anywhere—they belong to us and our vision of an inclusive world.
Comments:
I'm hoping you and members of our Climbing Every Mountain community will also share stories of belonging, inclusion, the Olympics, and building communities.
Keep Climbing: Onward and Upward
All my best,
Mary
Related Links:
See Aimee Mullen in a previous Olympics.
Do the Words "Disability" and "Handicapped" mean the same thing?
Aaron's Inclusion on the Junior High Track Team
—