Posts Tagged 'special needs'
The twelfth day of Christmas is Jan. 6th–Little Christmas, The Feast of the Magi.
Actually, it's all the Magi's fault. They are the ones credited with giving the first gifts.
Based on the number of people in line at the return desks last week, I'd say many people had problems with their gifts. (Actually I could see Mary and Joseph thinking the gold was useful, they could buy a wagon or better donkey, but what were they supposed to do with Frankincense and Myrrh. Myrrh–really????)
I know it is supposed to be the "thought that counts," but it really is much more. Gifts are a whole cultural phenomenon.
My mother is 89.
Recently she's had hip replacement surgery and has trouble shopping for herself.
Two months before Christmas she told me she wanted slippers. Slippers it is. I don't have to guess her gift. And this is great…EXCEPT
Every day for the next month she would call me on the phone (usually at 6 AM because that is when she wakes up and is thinking about slippers) and define what kind of slippers. They had to have rubber soles so she could wear them outside if she wanted. And this is great…EXCEPT
She couldn't tell me her size. It seems some Large slippers are size 8-9, some Larges are size 9-10. And the manufacture, design, model, production all make a difference.
I went to three different stores and brought her "Pair number one" on Thanksgiving. She didn't even try them on. Which actually made it easier to exchange them, which is great…EXCEPT
She really wanted black. But none of the stores made black slippers. So, I picked out some navy size 8′s and 9′s and 10′s, and some pink (everything she owns is pink) in a size 8-9, and 9-10. And I figured I'd give her a choice. Which was great…EXCEPT
She decided she wanted slippers that weren't slip-ons. "Only the devil would make slippers with open backs" and she has had slippers that covered her whole foot, well–her whole life. And, she thinks she has ugly toes, so–none of those slippers with toe cut-outs. So, I boxed up and returned the slippers. And it was great…EXCEPT
The next three stores didn't have black or whole foot slippers. But they did have navy.
You know where this is going, right?
Yep, I rebought her the same slippers (that she wouldn't even try on) from the first round. She opened them on Christmas and said they were perfect.
So, it makes you wonder.
Was the gift really about slippers at all?
Grandma and the Thong
The picture above is from a previous Christmas. My sister Martha worked in a lingerie store and gave each of the girl cousins a pair of thongs. They thought they were nice. Certainly something practical they could use. EXCEPT
She also gave one to Grandma.
The gift became an urban legend in our family. It brought down the house.
Even though mom didn't even recognize the thong as underwear—it was the shared experience with her grandkids that made it the perfect gift.
Which again makes me wonder about gifts.
Aaron's Christmas Gift and Charity
This Christmas Aaron went to a Christmas Party sponsored by a local non-profit. These are kind folks. Many of the people with severe disabilities are the poorest people in the county and don't even have family members who can give them gifts. So, this is not only a nice gesture, it is an opportunity for these poor souls to get a little something extra.
This year the non-profit got items donated by local businesses to give as gifts. Over 150 adults with disabilities came to the Christmas Party and Dance.
There are so few recreation opportunities, many of the people put on their best clothes and showed up early. Many more wanted to come, but there was little transportation and they depend on staff–who didn't want to bother.
At the party, even though they arrived early, there were only chairs for 100 people. So Aaron and Jack, his roommate, had to stand and hold their coats.
Since Aaron has balance problems, and couldn't understand why he couldn't sit down (people were guarding their chairs) he started biting his hand and pinching others. Not good behavior at a party.
Their staff person made the sensible decision to leave (even more people were coming in the already over-crowded room). Aaron and Jack were each given a "gift bag" at the exit. Which was nice… EXCEPT
The gift bag had a pair of donated slippers. Yea! I would be laughing too, slippers… EXCEPT
The slippers were size 11.
Aaron wears a size 9.
Now, no one with balance issues is safe wearing a pair of slippers two sizes too big. And, unlike my mother, these slippers were charity—donated. So there was no gift card or receipt, most people had no dutiful daughter, family or staff who cared to make an exchange.
And, Aaron couldn't understand why anyone would give him slippers he couldn't use. So he just carried the slippers around the house—making me crazy that good, kind people could be so dumb. After all who is the "intellectually challenged" person here? Did they think they wouldn't notice the slippers didn't fit? Or all people wear size 11?
Is "Just getting something to open" the point? Even if they can't use it?
What is Charity?

If you plan a charitable event and are giving gifts:

Don't

Don't just arbitrarily pass out slippers, or coats, or T-shirts with misspelled words.

Don't give radios with no batteries—because they want to use the radio that minute and staff often won't be bothered with batteries.

Don't give them things you couldn't sell or are broken.

Don't make your interaction a one-time-event.

Do

Do have a party with chairs and refreshments for everyone.

Do get to know people as individuals

Do think about what YOU would want to get

Do think about normalization, age-appropriate entertainment and gifts.

Do think about transportation and staff and family members
Do consider that the shared experience, like Grandma getting the Thong, may be the best gift ever—no excepts.
Keep Climbing: Onward and Upward
All my best,
Mary
Comments:
Okay, best/worst gift stories? Am I just being an ungrateful jerk? What is the role of charity? Is it appropriate to give broken, torn things to Goodwill/charity? Only 258 shopping days until Christmas????
BACK to SCHOOL Article 2

To celebrate the new school year here are some of my favorite posts.
Article 1:
Why Do We Go to School?
A New Year of Learning
This is one of my favorite stories–an updated article from when Aaron was 8 years old and Tommy 6. Enjoy!
It was the weekend before school began and Cincinnati was sweltering from a week of 90 plus temperatures with over 50% humidity.
And partially because most of our neighbors don't have air conditioning, and partially because we enjoy each other's company, all the moms were sitting on the porch steps waiting for the street lights to signal the time for baths, bedtime and the end of summer.
Several of the children were busy with final rehearsal for the "Ralph Avenue" version of Snow White and the Seven Dwarfs. Erin was the wicked queen, Allison the prince charming and the younger children Eric, Patrick, Tricia, and my son Tommy were assorted other characters.
The kids ran in and out of the yards wearing their winter caps with the tassels dropping over, trying to look like dwarfs.
After a while, the large cardboard box from Allison's new stove changed from being used for the stage scenery for dwarfs to a cool hideout for cowboys.
Patrick's mother was telling us a newspaper reporter stopped by her house to do an interview with "a new kindergartner." It would be a three part series on Patrick's impressions before school began, during in January, and a third article after in June.
The poor reporter had a time of it because every time she asked Patrick (5 yrs.) about the imminent kindergarten experience, Eric (6 years and a kindergarten veteran) would give his answer, including a heated discussion about, "Who would be picked for the cookie passer?"
It was so much fun to be watching the kids and hanging out with other mothers but the beginning of school is very traumatic for me because of our continuing problems with the special education school program for my son.
Aaron has the label of autism and severe intellectual disabilities. A new year signals the beginning of another year of battle for inclusion.
But maybe because it was too hot and maybe because I was surrounded by friends, I continued to sip my ice tea and enjoy the normal conversation of my neighbors.
Patrick said his favorite football team was the Jets. His brother Michael, age 3, noting the adults' interest, announced his favorite team was "the helicopters." Jets—helicopters, why not?
Tricia's soccer team won every game last year with a very gentle and knowledgeable coach. This year they won their first game but the new coach yelled and screamed and was upsetting the team and their parents. The parents wondered if victory was worth the price?
Moments that make parenting fun
Tommy went for his school physical and when the nurse asked him to urinate into a cup he burst into tears.

I pointed to the counter and its rows of labeled cups and told him everyone—even grownups–had to do this.

Sobbing he said, "Okay—but I won't drink it."

Later he asked, "Mom, why do they need a toilet in there is everyone pees in a cup?"
My friends and I exchanged sale prices on jeans and problem solved about the best backpacks and gym shoes with shoelaces that didn't need to be tied.
We laughed, reminisced about summer and shared the thunderstorm warnings.
Eric's Mom passed out popsicles.
All this time Aaron was walking up and down following the crowd of "dwarfs" as they flitted from yard to yard. He didn't get a lot of direct attention, yet he was part of the group. For a time they all put on football helmets and Aaron went over, knocked on them to hear the funny sounds and everyone giggled. Aaron got quite excited and even though he is tactily very defensive he allowed them to place the helmet on his head, for a minute anyway.
Tommy brought out his golf clubs and soon Eric and everyone tried a few swings hitting a large flowered ball. Once Aaron was too close and thoughtfully Patrick took his arm and helped him get out of the way and Eric adapted and shortened his swing.
Then the crowd was back down the street again. This time Aaron waited for the abandoned golf club. He bent over and balanced perfectly picking the club out of the grass. He began in his own way to hit the big plastic ball around the yard. Then he too lost interest and headed back down the street to find the other children.
Four years ago, the same day we moved into our home, a group of people on the other side of town filed a lawsuit to protect their neighborhood from the "danger' of a proposed group home for people who were labeled mentally retarded. I remember my worry of meeting our new neighbors and their reactions. What would be their concerns, fears? Would they allow us into their community?
There have been awkward moments when Aaron would do something inappropriately. But then "normal" "regular" young children have their good and bad moments like the rest of mankind.
Now Aaron was just Aaron and each neighbor had worries about jobs, children, families—the usual. We were a part of their neighborhood, their community.
As the sky darkened and the parents began to gather up the toys, football helmets, golf clubs and the talk again turned toward getting the children to bed so they would be fresh for the first day of school, I couldn't help but think of how children and adults learn.
We use our creativity for Snow White costumes and playing with discarded boxes. We use our problem solving skills to find sale priced jeans to stretch our budgets. We use skill development including repetitive drill and practice for playing soccer and for picking up golf clubs out of the grass. We build on our experiences and associations whether they are jets and helicopters, cups and drinking, or how we feel about people who are different than we are. We also learn from people, some of whom are rough coaches, some parents, some newspaper writers, and some—neighbors.
School may begin tomorrow but in our neighborhood a whole lot of learning happened tonight. And perhaps, just perhaps—because Eric and Pat and Tommy will grow up with their incidental learning, experiences, associations and relationships with Aaron, the years of battles for belonging, full inclusion and citizenship will be shortened and our war for acceptance will be won.
Sometimes the make-believe lessons of Snow White overlap with the real world lessons of our family. After all, wasn't Snow White the one who sang: "No matter how your heart is grieving, if you keep on believing, the dream that you wish for will come true."
Keep believing, keep dreaming and a Happy School Year to All.
YOUR TURN
Has our dream of inclusion for all kids come true? Certainly more children now have the opportunity. Aaron, Neil Roncker, Jenni Wetzel, Julie McMahon–they were the first kids in the doors of the public schools in Greater Cincinnati. I believe with all my heart they touched the lives of their peers who are now grown and sending their own children off to school.
And some of these young parents became the doctors, teachers, bus drivers and parents of kids with special needs. Our lives really are all part of each other, all part of the circle of life. I hope this new generation feels better prepared. I hope the schools their children attend are also better prepared. I hope our communities are more welcoming to those who have differences.
What dreams are we still wishing for? What lessons are we still learning?
Comments
Please leave a comment so we can celebrate this new year of learning.
What are you thinking about as the school year begins?
Keep climbing–onward and upward.
All the best,
Mary

Related Posts:
Why do we go to school?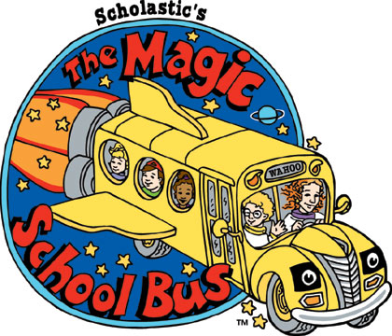 Is it to go to magical places?

Is it to make friends?

Is it to keep kids off the streets?

Is it to give Mom and Dad a rest? Or someplace for the kids to go while she/he works?

Is it only to learn to read and write?
When our country was founded, education was generally for the male children of rich property owners. They were to prepare to become businessmen and the governors of the lower classes.
Jeffersonian Philosophy of Education
Is the reason we go to school the Jeffersonian concept that a democracy depends upon an educated population?
This philosophy teaches we need to learn so we can become knowledgeable voters, dedicated citizens and choose wise leaders who govern for the common good.
This makes sense to me, but if you listen to many of the current politicians and public media personalities they seem to suggest the purpose of the school is to teach everyone to think the same way?
Their way.
And if you don't, they will pull their children out of public school and either home school or put them in private schools where they can control the curriculum and the way people think.
They seem to think this is protecting their children from harm—these strange people and ideas would hurt their children.
But what about people who are different, including people with disabilities?
Measure of a Society
"The true measure of a society is how it treats its most vulnerable citizens."
So, is part of the reason we go to school to learn how to live with society's "most vulnerable citizens"? To learn about how we can all share the resources and problems of our common society?
To learn to care about others?
To learn to see strength in diversity?
To prepare ourselves and others to become one of those "most vulnerable citizens"?
Is the American school still the great melting pot that gives us all a common experience? and sees value in our diversity?
This is certainly the goal of inclusion. See related post, What is Inclusion?
If everyday ALL children go to the same schools, get to know each other on a personal level, share time on the playground and lunchroom and bus and in the classrooms–there are valuable lessons in just being together with people who are different than we are.
And maybe one of the lessons is–we are not so different–inside we are the same.
What do the history books say?
In the late 90s, I was teaching education majors who wanted to be teachers.
I took my Introduction to Exceptionalities classes to our university library which had a collection of textbooks being used in classrooms all over the country.
Their assignment was to examine one of the high school textbooks in American History, Problems in Democracy or World Histories and look for pictures or references to people with disabilities. Many of these college sophomores were able to find the same textbooks they used when they were in high school.
Out of the 20 different textbooks they evaluated, no textbook had more than four references to anything about disabilities.
The references, in a sentence or two, referred to:
Helen Keller was deaf and blind and traveled in the Wild West Show, President Roosevelt used a wheelchair, and the American with Disabilities Act passed in 1990. In several of the textbooks, an additional reference said, "deinstitutionalization caused many people who were mentally ill to become homeless" with a picture showing a man sleeping on a park bench. That was it! And the last message was not positive.
People with Disabilities are often Invisible People
People with disabilities have been basically excluded and invisible in the traditional curriculum.
In a culture that asks its children to "not stare," and "beware of strangers" we have taught our children to ignore and avoid people with disabilities. Many churches only teach about praying for miracle cures and giving charity and alms to the "handicapped" (word from "cap in hand"). So, though there has been some progresss, it is not surprising our textbooks still avoid the whole conversation of disabilities and differences.
The increase in college "Disabilities Studies" majors and minors across the country is a strong beginning and step in the right direction. Kudos to those who are pioneers in this new movement. The recent Tribute to Ed Roberts is an example of people who care recognizing the contributions of great Americans to the freedom and inclusion of all.
Yet, I would bet if we repeated this textbook assignment today in 2011, there would still be a scarcity to references about people with disabilities and of all minorities; though I think the textbook companies are responding to some of the criticism.
What is the purpose of education?
So besides becoming informed citizens, what is the purpose of education, except to prepare each of us in the attitudes, vocational, domestic, community, and leisure skills we need to function successfully the 50-60-70 years of the rest of our lives?
How can we learn to make choices? To learn to ask questions? To learn to solve problems? To learn to work and live together? To learn about ourselves, our ways of making sense of the world? To learn about diversity?
Would our government officials act differently if they followed Thomas Jefferson's ideas on education? If they went to school with people who had disabilities or had differences?
Schools and Parents
One teacher, one therapist may be great for a year or two but professionals come and go. The parent is the constant in a child's life. We know our children the best and are the experts on our child's likes and dislikes, their learning styles and behavior in the home and community. We know our child's history better than any psychological profile that sits in the school office. We know our child is more than the words on their Individualized Education Plan (IEP).
Our role as parent is a difficult one because we represent the continuity of our child's life. We know their past, we are part of their journey. But are we willing to risk our children learning about diversity and differences?
There are many parents of children with disabilities who are afraid, it is understandable, but will that fear hurt our children and the next generation of citizens.
We know our neighbors, our community, the life our child has outside of school. Check out related story: A new year of learning. We can share our child's dreams for the future and help them to come true.
Each day parents are challenged as "care managers" to insure cooperation and creativity among those who provide service to our children.
Each day, as our children climb on the school bus, they are a step closer to being adults. They step on the magical bus into their future and the future of our country.
Each day, we must ask ourselves: "Are the skills they are learning going to prepare them to become productive adults, caring and responsible citizens?"
Magic Bus Ride?
The school year is a precious opportunity for new growth. An opportunity to forget the hurts of the past, no matter how difficult. A new school year is a fresh start.
Build that future dream with much hope and picture the magic bus that can take you and your child into a year of wonder, new adventures and new learning in a land of diversity. We learn from our children and they learn from us, and that is also magic.
Wishing you a great year full of magic.
Comments:
When you were in school, how did you learn about people with disabilities, differences? Do you think there are things to be learned by sharing your lunch with someone who doesn't talk with words? With someone who uses a communication board to talk? With a classmate who learns differently? With a friend who just happens to have a label of disability?
Keep Climbing–onward and upward.
All the best,
Mary
Related Posts
Happy Feet," "Retarded Teeth" and "Carnival Goldfish"
What do you see?
Every day businesses and community groups try to influence us with logos and symbols.
Did you ever look close–really close–at some of these logos? Sometimes there are hidden messages.
How many times have you seen the Amazon logo?
Have you ever noticed the A-Z arrow? I didn't.
Could this be a visual cue saying, "You can purchase everything from A to Z"? Not just books.
Business logos and commercials dominate the social media and we often take them for granted. But no doubt about it, they influence our attitudes.
Baskin Robbins
What's your first impression?
What's your second impression?
Baskin Robbins' logo reminds us they have 31 different flavors of ice cream—can't you just taste the butter pecan and chocolate chip?
Are you surprised the number 31 is right there in front of you?
Did you notice?
Tostitos
Mexican flag colors, right.
But there is a whole scene right in the middle of the logo.
Do you see two people?
They are sharing chips and between them is a table with a cup of salsa.
Now that you are aware, will you notice the embedded image on every Tostito bag of chips?
Will you tell your friends?
Your actions are helping to socially construct the meaning of their logo, the meaning of Tostito's brand–Friend to friend.
Tour de France
The most famous bike race in the world, The Tour de France logo shows an action shot of a man on a bike.
See it? The R is a man bent over the yellow wheel of a bike.
What emotions do you feel?
Bet the marketing company spent hours researching the color of the t-shirt including study groups on whether the best color was blue, red or yellow.
Perhaps this ad was donated or created by a student…or a giant ad company on Fifth Avenue.
Wolf Wolfensburger spent years teaching us to be thoughtful about the images, logos and symbols we use when we market our agencies and companies that worked with people with disabilities.

He spoke of the social construction of knowledge–we are what others say we are:

"Impairment is a normal part of life. Disability is not. That is caused by our attitudes towards people who have impairments. It's about time we accepted that wholeheartedly. Doing so is good for people who are disabled, for community and for the planet."
Final Question: What do you see?
(Martha Perske, artist)
As parents and caregivers of adults with disabilities, every day we send out messages to the world.
Our neighbors, our relatives, our children and our community are watching and learning. They are socially constructing what they see based on their experiences.
Are we spreading the message that people with disabilities over 18 years old are adults—NOT children?
Are we marketing our services in unhuman images of angels, devils, elves, giants in our company names and logos?
Does a group of people with autism walking in a store blend in, or do they draw attention to themselves?
Are adults with disabilities seen as capable employees, volunteers, contributing citizens?
Or do community members see them as needy–asking for charity, or pity?
Are we promoting inclusion and normalization?
Are we teaching others what they see? how to understand?
If this was a business, what would our logo look like and what would be the embedded message?
How are we socially constructing our environment, our world?
Your Turn:
Please share your ideas and thoughts. What message do we send on TV? in the community? What message in our personal life? What do you wish would happen?
Keep Climbing: Onward and Upward
All my best,
Mary
Related Posts:
The Race toward Inclusion| Do you see it?
–