The Race Toward Inclusion| Do you see it?
I love this picture. It reminds me of many of my favorite quotes:
"The real voyage of discovery is not in seeking new lands, but in seeing with new eyes." Proust

"No one's blinder, than s/he who will not see." Kenny Rodgers' song

"The race is not only to the swift, but to s/he who keeps on running." (unknown)

"It is only with the heart that one can see rightly; what is essential is invisible to the eye." Antoine de Saint-Exupéry

Eyeballs Running Everywhere
The racing eyeballs also remind me of late at night, lying in bed when my thoughts just keep galloping around in my head.
Our world is filled with a myriad of choices, distractions, good and bad news–all begging for our eyeballs and attention.
Parents of typical kids have trouble sorting out their priorities, and much of their intense parenting ends when their kids are 21. For parents of kids with disabilities, our hardest years are after graduation.
We are supposed to be experts on everything, autism, intellectual disabilities, developmental disabilities, govenment laws and departments on local, state and federal levels, advocacy organizations…. 
We are supposed to visualize our future, our children's future.
We are supposed to foresee what will happen, so we can be prepared to protect our vulnerable children.
It makes me dizzy.
I want my bloodshot eyeballs to stop racing around trying to keep up. I want to be able to look forward to a future where my son will be okay. I want to be able to trust the professionals to do their jobs…I want to sleep in peace–(well, not the eternal kind of peace, just restful, you know sleeping through one or two nights
What about you?
Can you see the good–and ignore the distractions of failed levies, government cutbacks, negative news?
Can you watch the media focus on new segregated programs and ignore inclusive programs?
Can you envision new inclusive services in the community?
Can you discover hopeful ideas and events?
Can you anticipate next week being better? Next month? Next year? 10 years from now?
Can you believe you will have the people and resources you need?
Do you also feel dizzy?
We need to narrow our focus and concentrate on "the essential": What can we do today to move toward the inclusion of our children in society?
We can't solve all the issues of the world. But we can exercise the Power of One and do one thing today to make a more inclusive world for the person we care about. One thing. Today.
But how do we decide on that one thing? How do we filter out all the choices?
Pruning
Just like a gardener or farmer prunes the dead wood from a rose bush or apple tree, we need to teach ourselves to prune the information that bombards us everyday. We can make the choice to throw out some information, ignoring potential goldmines. If it is really a goldmine–it will still be there tomorrow. I do this by limiting the time I spend watching TV, the news, using social media like Twitter and Facebook. I don't care what Brad Pitt is doing, I don't want to hear about recent car wrecks, abused children, or floods in Asia. I can't do anything about it. If it is bad, scary, if it is going to keep my eyeballs busy while I am trying to sleep–I prune it out. The world can move on without me.
Planned Ignoring
Planned ignoring is consciously making a decision to ignore certain things. Planned Ignoring gives me time to digest and analyze the information I already know. We need to allow ourselves to "see" and "not see" as we make our priorities. This will help us reduce the overwhelm. We can stop the racing eyeballs in our minds. We can allow ourselves the luxury of closing our eyes for a moment, and find our FOCUS.
Seeing with New Eyes of Inclusion
Long ago, I decided my "voyage of discovery" was to the land of inclusion. It meant learning new ideas, shifting my paradigm, and it is based on the principle of normalization, I want my son Aaron to have as normal a life as possible (period). I can make a difference for him by seeing with my new eyes of inclusion.
What do I see? What does my loved one see?
Is this moving toward inclusion?
I have to live in the real world, so I compromise a lot. But I try to keep my vision focused on the goal: Inclusion for Aaron and others. For instance, yesterday I again had a discussion about filling out a form when we picked Aaron up at his house. Because of the principles of inclusion and normalization, I will still make up my own form, rather than use the medical model form from the agency. Six month ago I was promised this would be changed, but Herbie still lives. Herbie bits the dust">Click here.
When I first confronted the agency six months ago, I was using "pruning." I would chop out the old policy. I made phone calls, was given assurances that it would be changed.
For the last five months, I've used "planned ignoring". I kept hoping they would keep their promise to change the form. I kept signing the form I made myself. (The house staff was also using planned ignoring–and just let me do my thing.)
But now, it's time to use my "new eyes" and make one change as we journey into our annual ISP (Individualized Service Plan–the adult service version of the IEP only without the due process).
I'm predicting: The EYES will have it!
Sweet Dreams Everyone.
Keep Climbing: Onward and Upward
All my best
Mary
COMMENTS:
What do your eyeballs see? What is your vision for the future? Do you think the concepts of "pruning," "planned ignoring" and "seeing with new eyes" are useful strategies? Are some people incapable of "seeing"?
This story is from 1981 when Aaron was 7 and Tommy 5. We were in the middle of our lawsuit against Cincinnati Public Schools to allow Aaron to be able to go to public school. Enjoy.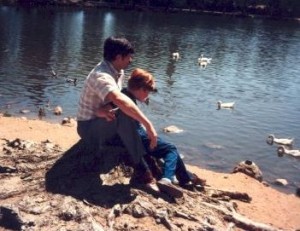 At the end of our street is a pond. Our family often takes walks down there to see the ducks and give them bread crumbs. One day last summer, an old man was down there and said: "Did you see the handicapped duck?"
Well considering I was pushing my seven year old son with a severe disability in his stroller, and considering the 24 hours a day I spend thinking about people with disabilities–this was really too much.
The friendly man went on, "Probably a frog ate his foot or maybe he caught it on the fence…"
Sure enough, there were about 40 ducks and one duck was missing his foot and about one-half of his leg. The duck hobbled toward us but when Tommy tried to pet him he scrambled for the bread crumbs with the rest and then swam away.
Before we left, we did throw him some extra bread crumbs just because we wanted him to know we were friends who understood life's little extra challenges.
I went home and joked to my friends that at least some humane society didn't come and set aside a special pond for disabled ducks, start a supplementary training program and segregated nesting area–or some exploiter didn't take him to Utah and enter him in some freak show for tourists.
We checked in once in a while over the winter, but I really was a lot more worried about people with disabilities than the ducks. We were trying to mainstream Aaron, into a public school. (This was before "inclusion" was thought possible.)
Yesterday the weather was warm so we walked to the pond and saw there were only about 15 ducks. We were only there a minute when that same man came running down full of concern. He told us someone was catching the ducks, putting them in plastic bags, throwing them into the middle of the lake and then watching them drown.
We were shocked. Who would do such a thing?
Meanwhile, the few ducks that remained came swimming toward us looking for the bread crumbs. Guess What?
The "handicapped" duck was among the survivors.
I'm not sure what this all means or why I thought to write about it, but with all the cutbacks and anything else they can think up–I think the duck gave us a message–we're going to make it. There are some mean horrible people out there, sure. But there are also wonderful people like the man who cared for the ducks. There is risk being in the community–but that is also where there is safety.
This week Aaron learned to peel his own banana, he went boating and he saw a "handicapped" duck that was smarter than the non-handicapped ducks. We also just need to get smarter.
The dream… it lives!
Quiz: For those of you who read the story about the difference between disability and handicapped (click here) and tell me. Did our duck with the one leg have a disability, a handicap, or both?
Share your Stories of Hope
What helps keep your dreams alive? Any duck or pet stories?
This is the second in a series of posts to explain some of the basic ideas of inclusion and normalization.

The first was from one of my heroes Norm Kunc. Norm Kunc| What's Your Credo?

If you find these useful, I hope you will comment and then share them on Facebook, Twitter and your other social media. Thanks. Mary
Words and labels make a big difference in our lives. How you answer this question can make all the difference for a person you love.
"Disability" or "Handicapped"?
Do the words disability and handicapped mean the same thing?
The short answer is NO. Disability and handicapped do not mean the same thing. And the differences are important.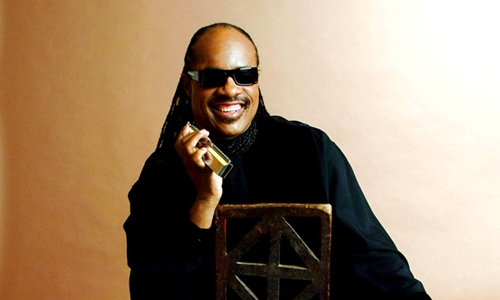 Is Stevie Wonder handicapped?
Does Stevie Wonder have a disability?

"A DISABILITY refers to a reduction of function or the absence of a particular body part or organ."
So YES, Stevie Wonder, who is blind, would qualify as a person with a disability.
A disability is usually a lifelong condition: autism, an intellectual disability (the new term for mental retardation), cerebral palsy, or being deaf or blind….
Does Stevie Wonder have a handicap?
"A HANDICAP is viewed as a disadvantage resulting from a disability that limits or prevents fulfillment."
Does being blind prevent Stevie Wonder from singing or achieving personal fulfillment as an entertainer? NO. So Stevie Wonder, though he has a disability, does not have a handicap.
Does Stevie Wonder need support? Of course. If Stevie Wonder did not have a personal assistant or any of the other modifications and adaptations he needed, then he might be handicapped.
See the difference?
Terrence Parkin swam in the 2000 and 2004 Olympics, winning a Silver Medal for South Africa. Does he have a disability? Yes, he is deaf. Does he have a handicap? Not as long as they add strobe light signals to the usual auditory buzzer to start the race. If however, the committee didn't agree to add the strobe lights, then Terrence would have been handicapped and unable to participate in the Olympic Summer Games. Being handicapped can depend on the attitudes and social construction of the culture.
Disability is socially constructed
Like many people my age, I have trouble reading small print, (Disability). If I lived in a society where there were no books, or it was against the law to teach women to read, it might not matter if my eyesight was as sharp as it was when I was younger. However, in my culture, so many people wear glasses there is no stigma attached to having the disability of poor eyesight. So, I do not have a handicap. If I use a wheelchair and the building is accessible, I can still have a disability, but I can go to the grocery, do my banking… and not be handicapped. (I hope this makes sense. We will talk more about this in a future post.)
Why is this important?
If you or someone you love has a disability, it is not the end of the world. Even though there might not be a medical miracle or cure at this time, the disability is just a disability. No one wants to be different than anyone else. No one wants to have a harder time doing things than other people, but with the right supports it is possible to have a fulfilling and satisfying life, and not be handicapped.
This is a message full of hope. Robert Schuller says, "Look at what you have left, not what you have lost." Physical, Occupational, Speech Therapists, Teachers, Counselors, as well as family members, friends and neighbors can look at their attitudes toward a person with a "disability" and rather than get stuck on something they can't fix, instead spend their energy on creating an inclusive environment that is accessible for all of us.
This is our call to action: We can each think about what we can add, subtract or change to the environment to give a person with a disability the support they need so they will never have to be handicapped.
In the comments tell me what you are thinking. Do you have a story to share? How are you making your child or loved one less handicapped?
Keep Climbing: Onward and Upward
All my best,
Mary
Reference:
Bauer and Shea (1997) Special education: A social systems perspective. Brown and Benchmark: Chicago.p. 12.
————————————————————-
Just learned from Katie Snow of Disability is Natural:
LANGUAGE CHANGE!
Thanks to the hard work of the Advocacy Leadership Network (ALN) of Hamilton County (Ohio) DD Services, the Hamilton County Board of Commissioners officially resolved that "accessible" will replace "handicapped" on all new and replacement signs in the county! ALN, composed of leaders who have disabilities, had previously been instrumental in having the phrase "mental retardation" removed from state laws in Ohio.
April is Autism Awareness month. The United Nations General Assembly even designates a World Autism Awareness Day.
World Autism Awareness | Gone Amuck
For the last week, I've been following the comment streams on Twitter (#Autism, #ASD, #WAAD…) and other social media outlets like Facebook… and I wonder if the whole world is nuts.
My son is 39, has autism and we are desperate for help. So I appreciate the need for autism awareness and DIRECT ACTION.
For autism awareness day, I've learned some people are buying blue mascara and lipstick to spread "awareness about autism."
Others are using April 2nd as a "retail therapy" day to buy new clothes in blue.
How will Autism Awareness Day impact the lives of people with autism and their families?
For the life of me I can't imagine why blue lights at the Sydney Opera House, The White House, Empire State Building or the house next door will change a thing–except for the blue light bulb retailer.
Put Time and Money where your Mouth is
It makes more sense to me, that the expense of buying blue lights, hiring a team of workers to install and operate those lights for one day–is just dumb and a waste of opportunity.
Using those same dollars, the Opera House could invite families or parents to an evening of the opera. Sure, the Sydney Opera House might not get the same press, but the impact would be direct and measurable. Real families would have the treasured opportunity for a night of respite.
I understand the White House is meeting with some advocates for autism which is an action step–much more useful in my opinion to a blue illusion.
The Empire State Building–well, there were those romance flicks with the hearts on Valentine's Day, but really?
Action–not Hype
Now good people and advocates are working hard for all this autism awareness, and I know my skepticism sounds like sour grapes or something mean spirited.
I'm just tired of being used and being the victims of charity.
Past Experiences with the Charity Model and hype
One time our family was on a trip to the Smokey Mountains. My husband Tom, an avid golfer, passed a golf course which had a huge sign over the gate "Welcome Special Olympics."
Tom went to the front desk and asked if Aaron, our son with the label of autism, could ride in the golf cart as he played golf.
The desk clerk looked confused. Tom said Aaron would be sitting next to him and would not even be on the course. He also told him Aaron has accompanied him on other golf courses and it worked out fine.
As the clerk continued to stammer around–Tom pointed to the "Welcome Special Olympics" sign.
The young man shook his head,
"Tomorrow, our Special Olympic fundraiser is for radio/TV personalities, the Governor and all kinds of influential people coming to play golf. NOT–those kind (pointing at Aaron). This is our public relations and publicity event for the year. It isn't for them. We don't allow them on the course."
Real People–Not Causes
At a time when getting services for children and adults with autism and their families is desperate, my hope for tomorrow is that people will spend a couple minutes with actual people who have the label of autism.
If you want to dress up in blue from head to toe, with blue eye shadow and lips, more power to you. But somewhere in the day, actually touch a real person. Make a difference in an actual life.
Make the Autism Awareness Day, more than a media moment.
Take the opportunity to begin change–one on one.
Keep Climbing: Onward and Upward
All my best,
Mary
What do you think?
Are you wearing Blue? Are you going to spend a couple minutes with an actual person who has the label of autism?