Posts Tagged 'parents of children with disabilities'
Love–NOT Labels
With families, "Love" is all that matters–no matter what, unconditionally.
The love we feel for our child, our baby, our sister, brother, son, daughter can never be replaced by a medical or psychological term some professional puts on a chart. So in isolation, it shouldn't matter if the diagnostic label is "retarded" or "intellectual disability."
As we spoke about in the post Circle of Life (click here) each person and family is part of a much larger system and what affects one part of the system affects all the parts of the system.
And that is where the chosen word and label does matter–big time.
Yesterday in the related post, "Retarded"–no more (click here) I briefly wrote about Rosa's Law and showed one of the press releases/alerts sent by parents and advocacy groups to change the words, "retarded" to "intellectual disability." Some of these advocates are professionals who make their living working with people with disabilities. But like most of the legislation of the last 60 years, Rosa's Law came about through the vision and hard work of families.
If you want more information on what parents have accomplished visit Parallels in Time I (click here) and II (click here)
I was going to summarize Senator Mikulski's Statement on the Introduction of Rosa's Law (below) but since her words still make me cry, I figured you'd want to see the "primary research document". Especially check out Nick Marcellino's comments. And get the Kleenex handy.
This is just one family who went to one more meeting, talked with one more politician–but this time, with a lot of hard work and uniting allies, they changed the system. Maybe it is just a small step in the scheme of things. There are still thousands of people with intellectual disabilities and their families who do not have the services they need. But, this small step gives us all hope that our democratic system works. An individual can make a difference.
It amazes me that in an election year when politicians can't agree on anything, they unanimously voted for this law. That alone makes it memorable.
Comments Please:
What do you think about Rosa and her family? Have you ever been an advocate for change? How, When, Why? How did it feel?
How is this press release different than the one in Retarded–no more?
Keep Climbing: Onward and Upward
All the best,
Mary
Rosa Marcellino and her family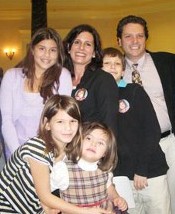 FOR IMMEDIATE RELEASE:
17-Nov-2009 CONTACT: Press Office
202-228-1122

Senator Mikulski's Statement on Introduction of Rosa's Law

WASHINGTON, D.C. – U.S. Senator Barbara A. Mikulski today introduced Rosa's Law, a bill that will eliminate the terms "mental retardation" and "mentally retarded" from the federal law books. U.S. Senator Michael B. Enzi (R-Wyo.), Ranking Member of the Health, Education, Labor and Pensions Committee, is the Republican sponsor of the bill.

Senator Mikulski's statement as delivered on the Senate floor follows:

"Today I rise to introduce legislation that I'm calling Rosa's Law. This bill began by listening to the people in my own state. It began when a mother told me a compelling story about her own daughter, her family's efforts to give her daughter an opportunity for an education and to be treated with respect and with dignity. And at the same time, it began with the advocacy of not only she and her husband, but of her entire family, including her 14 year old son Nick who testified at the Maryland General Assembly.

"As a result of their effort, I'm introducing Rosa's Law. Before I say more about the bill, I want to tell you about the family. I want to tell you about the Marcellinos, Joseph and Nina who are parents to four children – Nick, Madeleine, Gigi and Rosa. They're in the gallery now watching this and I wish you could have been with me in my office as I met with the parents and talked with the family.

"Last year, at a roundtable on special education, I met Nina Marcellino for the first time. She told me about her daughter Rosa who was labeled at her school some years ago as mentally retarded. She told me about the stigma, the pain, and the anguish it caused both Nina and her husband, Rosa's brother and sisters as well as the Rosa herself.

Nina and Joseph reached out to their local disability advocacy organization, The Arc, to see what could be done to change the law. They then reached out to a member of the Maryland General Assembly, a wonderful Representative named Ted Sophocleus. He introduced legislation in the General Assembly that would change the word 'mentally retarded' and substitute it with the phrase 'an individual with an intellectual disability.'

"That's why I stand on the Senate floor today to introduce, at the request of the family, a law on behalf of this little girl and on behalf of all of the children of the United States of America who are labeled, stigmatized and bear a burden the rest of their lives because of the language we use in the law books.

"My law changes the phrase 'mentally retarded' to 'an individual with an intellectual disability' We did this in health, education and labor policy without in any way negatively impinging upon either the educational or other benefits that these children are entitled to.

"When it came time to bring the bill before the General Assembly, the family was there. And who spoke up for Rosa? Well, her mom and dad had been speaking up for her. Her brother Nick and sisters Madeline and Gigi had been speaking up for her. This wonderful young boy, Nick, at the time 13, this is what he said to the Maryland General Assembly,

'What you call people is how you treat them. What you call my sister is how you will treat her. If you believe she's 'retarded' it invites taunting, stigma. It invites bullying and it also invites the slammed doors of being treated with respect and dignity.'

"Nick's words were far more eloquent that day than mine are today. I want to salute Nick for standing up for his sister, but I think we need to stand up for all because in changing the language, we believe that it will be start of new attitudes towards people with intellectual disabilities. Hopefully, people will associate new words with the very able and valuable people that go to school, work, play soccer or live next door.

"Eunice Shriver believed in this when she created the Special Olympics. She knew that special needs children need special attention but they can do very special things, and look what she started. I had the opportunity to talk to Rosa's mom Nina while this bill was under consideration by the Maryland General Assembly. I promised her then that if that bill passed the Maryland legislature, I would bring it to the floor of the United States Senate.

"Well, it passed unanimously. Governor O'Malley has signed it and today I stand before you introducing the legislation. It makes nominal changes to policy in federal education, health and labor law. It simply substitutes 'intellectual disability' for 'mental retardation.' This bill will neither expand nor diminish services, rights or educational opportunities. We vetted it with legal counsel. We reached out to the very wonderful advocacy groups in this field and they concur that this legislation would be acceptable.

"This is not the first time we've updated this terminology. Our laws once referred to boys and girls as 'feeble minded.' We thought we were being advanced when we changed it to 'mentally retarded' in the 1960s. Now, 40 years later, let's take another big step and change it to 'intellectual disability.'

"This bill makes language used in the federal government consistent. The President's Committee on Mental Retardation was changed by executive order so it is now the Committee on Individuals with Intellectual Disabilities. The CDC uses 'intellectual disability,' the World Health Organization uses 'intellectual disability,' so my law makes the language consistent within the federal government.

"I've always said that the best ideas come from the people. Rosa's Law is the perfect example of effective citizen advocacy. A family that pulled together for their own and in pulling together they're pulling us all along to a new way of thinking. I want to recognize the Marcellino family who is with me in the gallery and the namesake of the law Rosa's Law pictured behind me. She is also up there today.

"I also want to take the opportunity to thank my colleagues. It was indeed an honor to represent this family. I believe that in our country people have the right to be heard and that we should listen. They have a right to be represented, which I've tried to do. And now, let's try to change the law.

"It was a pleasure to work with Senators Harkin and Enzi, the Chair and Ranking Member of the HELP Committee. I have their wholehearted support. This is going to be a nonpartisan bill. We're going to check our party hats at the door and move ahead and tip our hat to these boys and girls.

"This bill is driven by a passion for social justice and a compassion for the human condition. We've done a lot to come out of the dark ages of institutionalization and exclusion when it comes to people with intellectual disabilities. I urge my colleagues to join me in a step further. Help sponsor the legislation that I offer on a bipartisan basis. Help me pass the law and know that each and every one of us makes a difference. When we work together, we can make change."
photo credit: horizontal.integration
Today is Jan. 1
Could this be the year of the Power of One?
We can celebrate with fireworks, silly hats, black-eyed peas and sauerkraut. We can dress in yellow (for prosperity) or white (for peace) while throwing pomegranate seeds on the roof and making wishes. But, this new year will race forward–with or without us. In 365 days, it will become the next year, and then the next …. The cosmic universe doesn't care about individual civilizations who make their own calendars. It doesn't care about individual people.
Actually, that is a comfort. I don't want to be Atlas holding the world on my shoulders. I don't want the responsibility of saving the world, that's too much.
Systems Theory–Circles of Life
Bronfenbrenner's systems theory states that what affects one part of the system affects all the parts of the systems. In previous posts on the circle of life and family reunions I've talked about his embedded systems (like Russian Dolls). The individual is in the center circle, surrounded by the family, surrounded by the community and "systems."
Inner Circle: Aaron
When Aaron, my son with the labels of autism and developmental disabilities was growing up, I made specific dream plans and goals to include him in an inclusive community.
They were audacious plans. But we had IDEA and ADA and hope. And Aaron was young and had lots of years ahead of him. I thought the values of ALL people living and working in an inclusive community would keep evolving into a more accepting world. I thought I could count on the professionals, the local, state, national agencies and organizations to help.
But those systems don't exist for adults with disabilities and/or their families.
Aaron is 42 years old. For adults there is no mandate or law saying he can get services. So we have watched as his behavior and communication have deteriorated. And, frankly, I have even had trouble envisioning a new dream plan.
This past year has been a painful experience watching the residential and vocational companies NOT want Aaron–but want his Medicaid Waiver funds.
The opportunity of a new year is to dream again. It's time to use the Power of One.
The Power of One: For Aaron
Aaron recently started a day program with Goodwill/Easter Seals five days a week and they are providing him with a one-on-one staff person three days a week. That is the brightest hope we have had for years. So YEA!
Aaron still has a great roommate and one loving caregiver who has been with them for over 7 years. YEA YEA!
And Tommy (Aaron's brother) and his family are now living near us, so our family can get together more often. YEA YEA YEA!
That is three wins. As this year ends, those are the blessings I see and celebrate.
Dream plan for Aaron:

Aaron will be happy. He will have people around him who love him. He will have choices and do interesting things. Have friends. He will be able to communicate when he wants/doesn't want something. He will be safe.
Pretty basic. Nothing specific. But again, these are audacious goals.
So, maybe everything you and I do this year will not make much of a difference in the cosmic scheme of things. But using the Power of One, I can do something to make a difference in my son's life.
In the example of Goodwill/ES, it was the Power of One times 4. Aaron's Dad, me, our Support Coordinator, and the leadership of Goodwill/ES. We kept at it, and it happened.
The Power of One: For Community
Using the Power of One, I will continue my blog,ClimbingEveryMountain.com.
I will try to entertain, encourage and give information to grow a community that cares about adults with disabilities.
Thank you for being with me on this journey. It has been an amazing first six months for Climbing Every Mountain. Together we can build a better world and community–one person at a time.
Virtual Circles
Old Bronfenbrenner wouldn't recognize his embedded systems, but today we are using the social media tools (blog, Twitter, Facebook) and reinventing his circles of love and support that will ripple out to touch the future. The people in the circles are not our next door neighbors, they might live on the other side of the world.
Is social media and technology the solution?
Chris Brogan (ChrisBrogan.com) is a social media guru who suggests the future is going to include websites, blogs, forums, videos and online communities which help us connect with like-minded folks to get the information and emotional support we need.
His new company, 501 Mission Place, is helping non-profits use social media and become more effective. Perhaps you know of a non-profit that could use some social media help.
But I wonder if it is too late for many traditional organizations.
Virtual communities are already replacing many of the antiquated national organizations which have huge overhead and an inability to help individuals.
Virtual training is replacing the large conferences, meetings and university classes. Webinars and online courses like Partners in Policymaking are the new "best practice."
Do you use the traditional phone and agencies in your community, or do you search for people and information in the virtual world of Cable TV, iPods, www, Twitter, Facebook, YouTube and …?
Summary: In this new year, we can use our individual power, the Power of One, to make a difference for our children with disabilities. We can do it by advocating directly for the people we love, and we can do it by becoming part of a virtual community like Climbing Every Mountain or other online communities.
In 2017–We're Number One!
I hope you will sign up (top left) to get notices of new posts. I hope you will add your voice and stories to the comments. I hope you will use the social media of Twitter and Facebook to invite others to join us. The way we are going to build a better world for vulnerable people is to join together. And I hope you have an amazing 2017.
Keep Climbing: Onward and Upward
All my best for a fantastic year of ones,
Mary
Use Your Power: Comments Please
How can you use the Power of One? Do you think social media can help? Do you recommend other blogs and/or virtual communities?
I'd love to read your comments and know what you are planning this year.
Why do we go to school?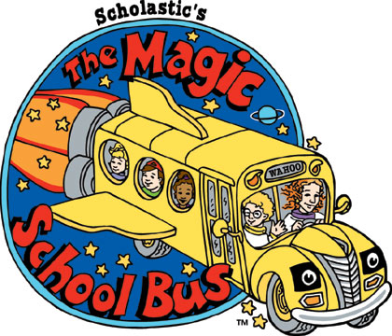 Is it to go to magical places?

Is it to make friends?

Is it to keep kids off the streets?

Is it to give Mom and Dad a rest? Or someplace for the kids to go while she/he works?

Is it only to learn to read and write?
When our country was founded, education was generally for the male children of rich property owners. They were to prepare to become businessmen and the governors of the lower classes.
Jeffersonian Philosophy of Education
Is the reason we go to school the Jeffersonian concept that a democracy depends upon an educated population?
This philosophy teaches we need to learn so we can become knowledgeable voters, dedicated citizens and choose wise leaders who govern for the common good.
This makes sense to me, but if you listen to many of the current politicians and public media personalities they seem to suggest the purpose of the school is to teach everyone to think the same way?
Their way.
And if you don't, they will pull their children out of public school and either home school or put them in private schools where they can control the curriculum and the way people think.
They seem to think this is protecting their children from harm—these strange people and ideas would hurt their children.
But what about people who are different, including people with disabilities?
Measure of a Society
"The true measure of a society is how it treats its most vulnerable citizens."
So, is part of the reason we go to school to learn how to live with society's "most vulnerable citizens"? To learn about how we can all share the resources and problems of our common society?
To learn to care about others?
To learn to see strength in diversity?
To prepare ourselves and others to become one of those "most vulnerable citizens"?
Is the American school still the great melting pot that gives us all a common experience? and sees value in our diversity?
This is certainly the goal of inclusion. See related post, What is Inclusion?
If everyday ALL children go to the same schools, get to know each other on a personal level, share time on the playground and lunchroom and bus and in the classrooms–there are valuable lessons in just being together with people who are different than we are.
And maybe one of the lessons is–we are not so different–inside we are the same.
What do the history books say?
In the late 90s, I was teaching education majors who wanted to be teachers.
I took my Introduction to Exceptionalities classes to our university library which had a collection of textbooks being used in classrooms all over the country.
Their assignment was to examine one of the high school textbooks in American History, Problems in Democracy or World Histories and look for pictures or references to people with disabilities. Many of these college sophomores were able to find the same textbooks they used when they were in high school.
Out of the 20 different textbooks they evaluated, no textbook had more than four references to anything about disabilities.
The references, in a sentence or two, referred to:
Helen Keller was deaf and blind and traveled in the Wild West Show, President Roosevelt used a wheelchair, and the American with Disabilities Act passed in 1990. In several of the textbooks, an additional reference said, "deinstitutionalization caused many people who were mentally ill to become homeless" with a picture showing a man sleeping on a park bench. That was it! And the last message was not positive.
People with Disabilities are often Invisible People
People with disabilities have been basically excluded and invisible in the traditional curriculum.
In a culture that asks its children to "not stare," and "beware of strangers" we have taught our children to ignore and avoid people with disabilities. Many churches only teach about praying for miracle cures and giving charity and alms to the "handicapped" (word from "cap in hand"). So, though there has been some progresss, it is not surprising our textbooks still avoid the whole conversation of disabilities and differences.
The increase in college "Disabilities Studies" majors and minors across the country is a strong beginning and step in the right direction. Kudos to those who are pioneers in this new movement. The recent Tribute to Ed Roberts is an example of people who care recognizing the contributions of great Americans to the freedom and inclusion of all.
Yet, I would bet if we repeated this textbook assignment today in 2013, there would still be a scarcity to references about people with disabilities and of all minorities; though I think the textbook companies are responding to some of the criticism.
What is the purpose of education?
So besides becoming informed citizens, what is the purpose of education, except to prepare each of us in the attitudes, vocational, domestic, community, and leisure skills we need to function successfully the 50-60-70 years of the rest of our lives?
How can we learn to make choices? To learn to ask questions? To learn to solve problems? To learn to work and live together? To learn about ourselves, our ways of making sense of the world? To learn about diversity?
Would our government officials act differently if they followed Thomas Jefferson's ideas on education? If they went to school with people who had disabilities or had differences?
Schools and Parents
One teacher, one therapist may be great for a year or two but professionals come and go. The parent is the constant in a child's life. We know our children the best and are the experts on our child's likes and dislikes, their learning styles and behavior in the home and community. We know our child's history better than any psychological profile that sits in the school office. We know our child is more than the words on their Individualized Education Plan (IEP).
Our role as parent is a difficult one because we represent the continuity of our child's life. We know their past, we are part of their journey. But are we willing to risk our children learning about diversity and differences?
There are many parents of children with disabilities who are afraid, it is understandable, but will that fear hurt our children and the next generation of citizens.
We know our neighbors, our community, the life our child has outside of school. Check out related story: A new year of learning. We can share our child's dreams for the future and help them to come true.
Each day parents are challenged as "care managers" to insure cooperation and creativity among those who provide service to our children.
Each day, as our children climb on the school bus, they are a step closer to being adults. They step on the magical bus into their future and the future of our country.
Each day, we must ask ourselves: "Are the skills they are learning going to prepare them to become productive adults, caring and responsible citizens?"
Magic Bus Ride?
The school year is a precious opportunity for new growth. An opportunity to forget the hurts of the past, no matter how difficult. A new school year is a fresh start.
Build that future dream with much hope and picture the magic bus that can take you and your child into a year of wonder, new adventures and new learning in a land of diversity. We learn from our children and they learn from us, and that is also magic.
Wishing you a great year full of magic.
Comments:
When you were in school, how did you learn about people with disabilities, differences? Do you think there are things to be learned by sharing your lunch with someone who doesn't talk with words? With someone who uses a communication board to talk? With a classmate who learns differently? With a friend who just happens to have a label of disability?
Keep Climbing–onward and upward.
All the best,
Mary
Related Posts
Happy Feet," "Retarded Teeth" and "Carnival Goldfish"
Aimee Mullins at the TED conference
Is that a WOW or What?
TED is for the "thought leaders" of our generation. I'm so glad Aimee Mullins stood up in front of the world and talked about the words we use, the way we tell stories, our prejudices about people with disabilities and our ability to change and influence lives.
I'm thrilled she is beautiful, an accomplished athlete, and can deliver a message with the best communicators in the world. Chalk one up for our side. Aimee you did us proud.
Language
I was really struck by the definitions. Yes, even in 2010 the words "disability" and "handicap" carry such derogatory connotations. Every time I hear the traffic report and they say, "there's a disabled blocking the west lane" I just cringe.
I recently spent some time looking up the words: "retarded, moron, idiot and imbecile" and their histories (click here for related article).
Aimee talking about the negative effect these labels would have made on her when she was a young child was sobering. (See related article on the difference between handicap and disability.)
I particularly liked Aimee's references to Darwin. Our ability to adapt, change, and transform determines the "survival of the fittest".
Inclusion is our "survival of the fittest."
This is why I believe in inclusion I agree it means the difference between survival and a decent quality of life. (related article).
Inclusion is about adapting, changing and transforming. It is about blending into the normal population the same way animals learn to camouflage themselves into their environments
The medical doctor saying that she was an example of the "X" factor was my takeaway moment.
WE ARE THE X FACTOR.
If you are interested in my take on the differences between the label of "disability" and "handicapped" (click here). I would love to be able to pass this information on to Aimee. Perhaps it might help.
Come Dance With Me: Share your thoughts.

Were there any new ideas? Which of Aimee's stories did you think were the most powerful? Do you have any stories about Medical or Educational professionals? What message would you want to send to Aimee? To her parents? To the medical professionals? If you had a chance to be a thought leader, what would you talk about?
Keep Climbing: Onward and Upward
All my best, Mary